December 13 2021
What's New In the Blush Department: Your 2022 Guide
So, how do you do blush in 2022? The use of blush has evolved since the start of the 20th century when it picked up steam during the surge of the glam style—yet it's still very much alive and kicking.

The 21st-century trends hit a 180 adopting a more subtle and natural style. But fast forward to 2022, after more than a year of lockdown, blush is back—big style.

Now's the best time to add a pop of color to your cheeks, and if you're itching for a beauty shopping spree, today we'll help you select the best of what's trending in the blush niche.

In search of a glowing, natural look? M2U NYC is here to help you navigate the blush trends so you can sort out:

- Which types of blushes to try?
- Which product will suit your skin tone?
- Which blush formula is the best?

Below are must-follow blush trends.
Cream Blush In Stick Format
Cream blush in stick format is all the rage lately thanks to the fact that it's super portable. It's also ridiculously easy to apply. No need for a brush—you can do it with your fingers and within seconds.

A cream blush formula gives you the dewy finish, without going over the top. The stick format lends itself to fast, on-the-go application. Just swipe, dab, and go.

The blush stick is a better solution than the so-called natural blush trend over at TikTok. No more pinching and pulling skins just for a short-lived flush.

A good cream blush will give you the same radiant, skin-like finish but with a much more long-lasting effect.
M2U NYC Cream Blush (Multi Stick)
You want your cream blush product to compliment your complexion. You also want something that melts into your skin for a light, soft shade.

M2U NYC's award-winning Cream Blush ($9) is as close as you can get to a fresh, luminous look you'll love. This product is especially great for you if time is not on your side and you want a quick out-the-door look.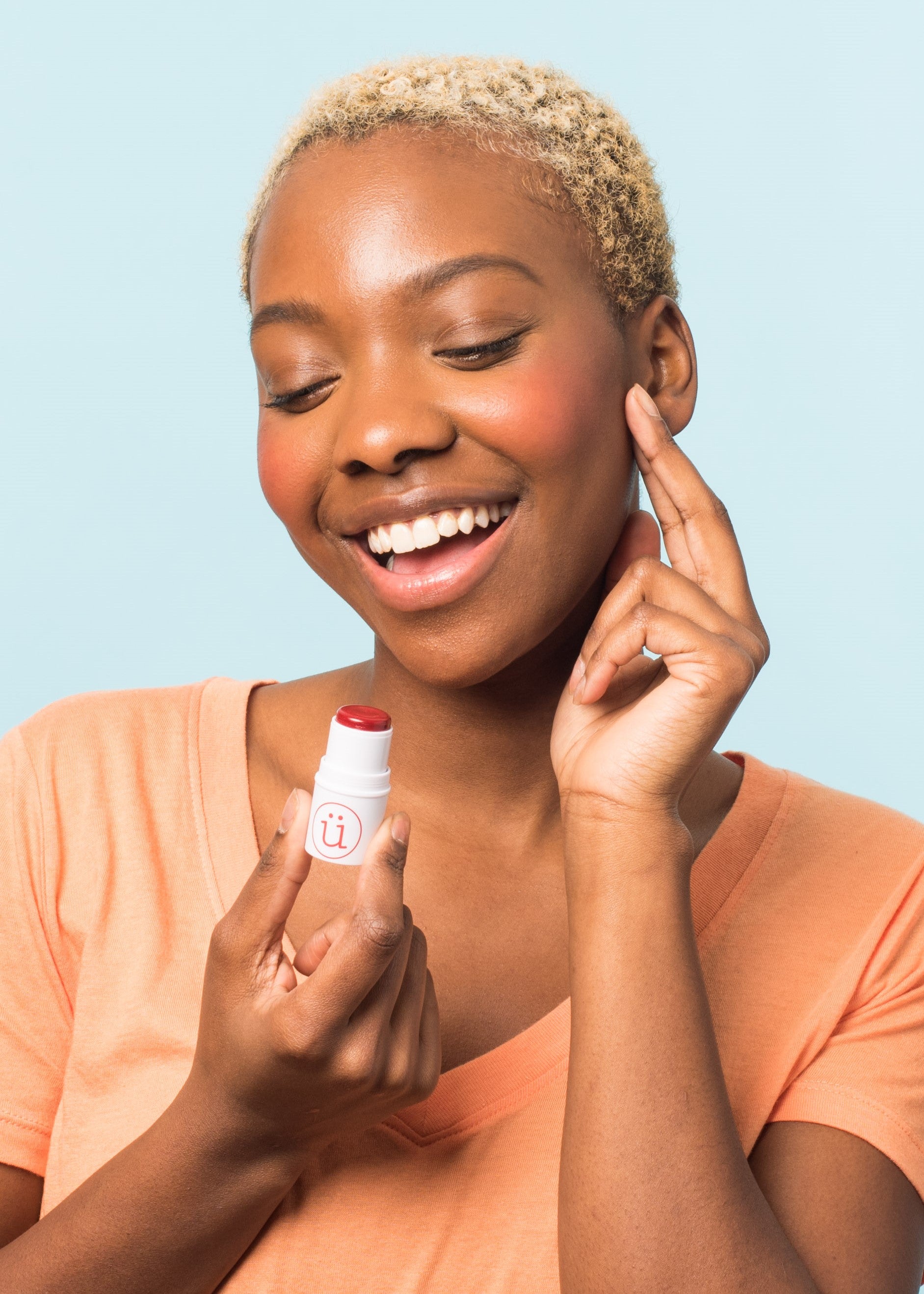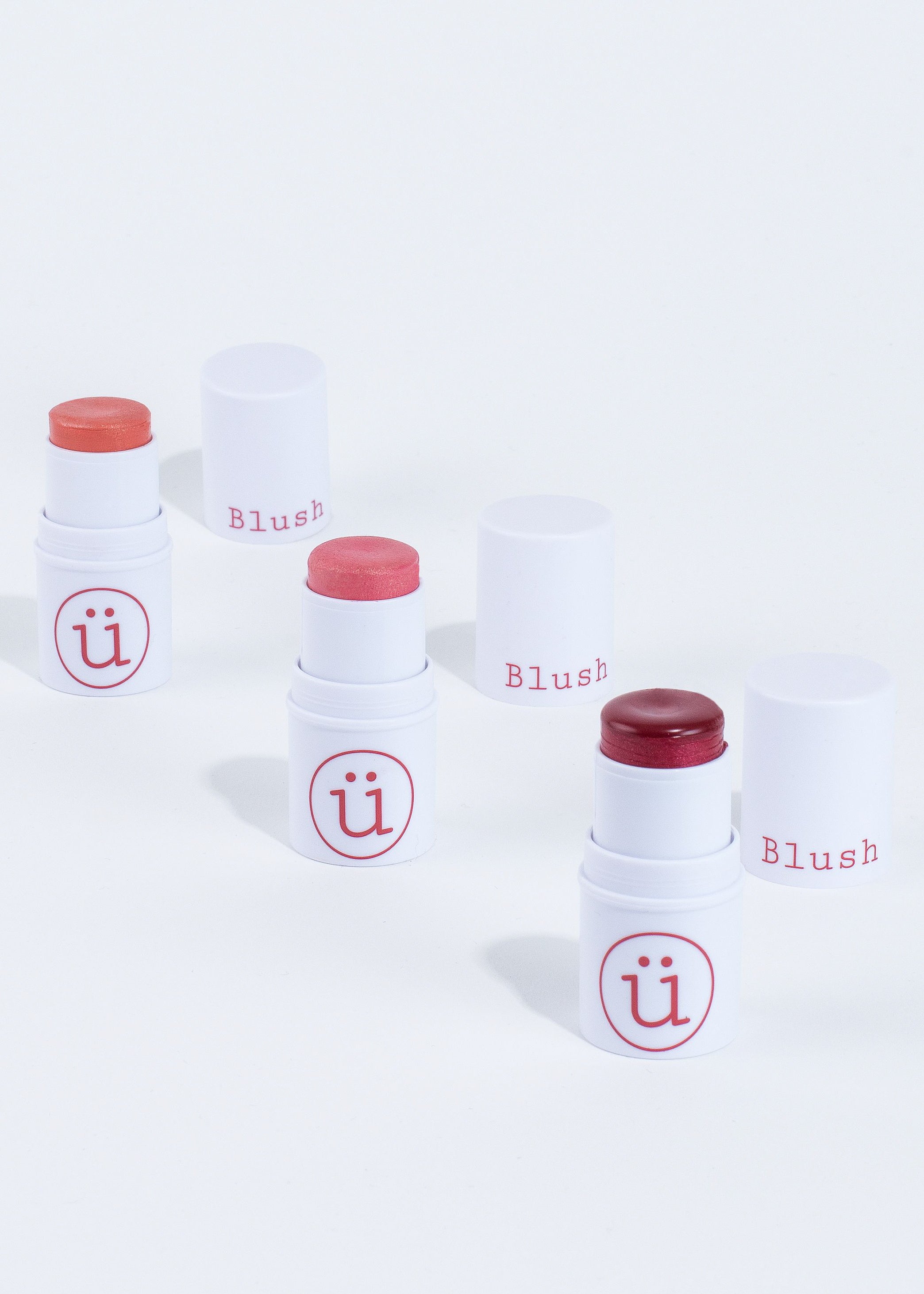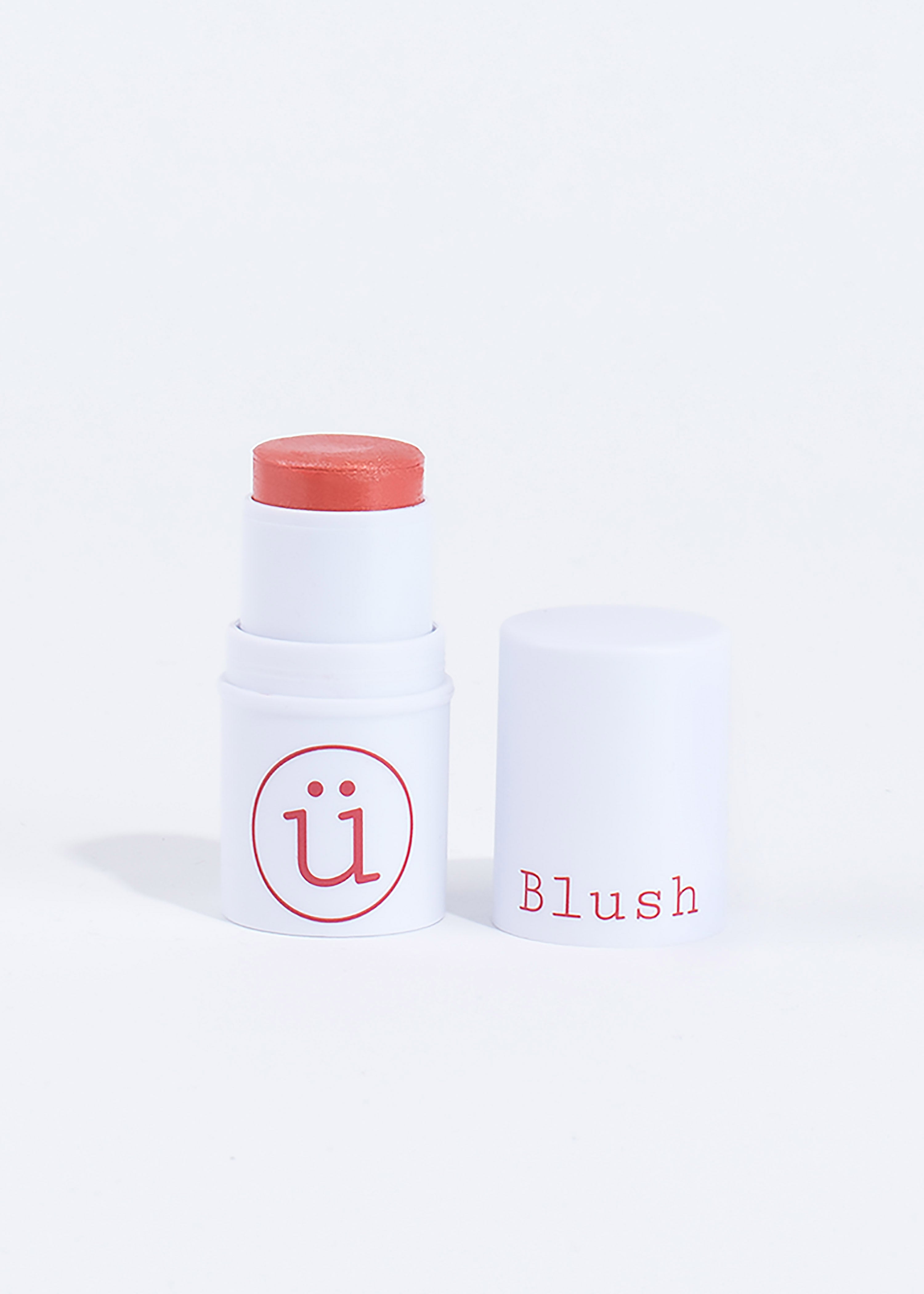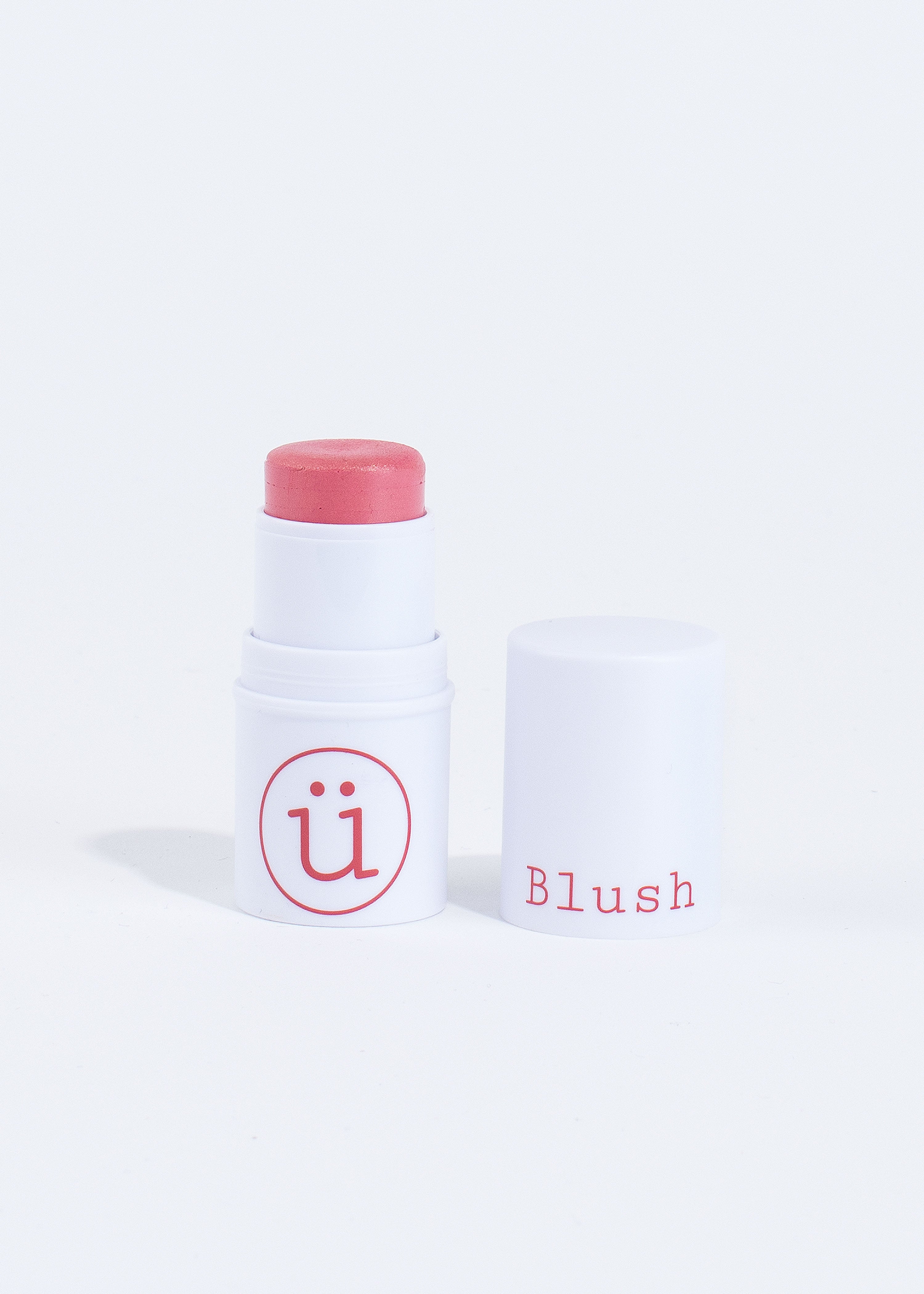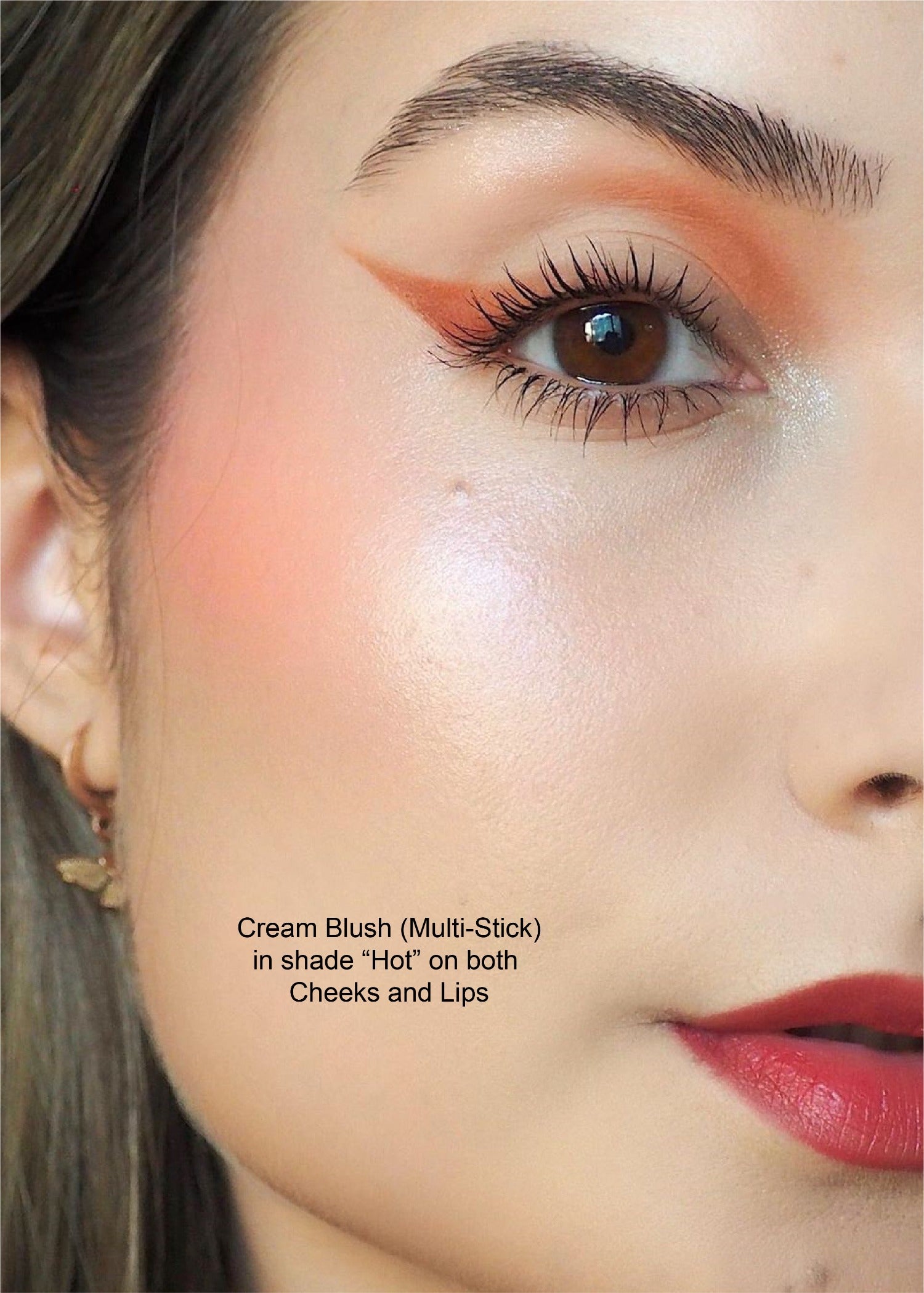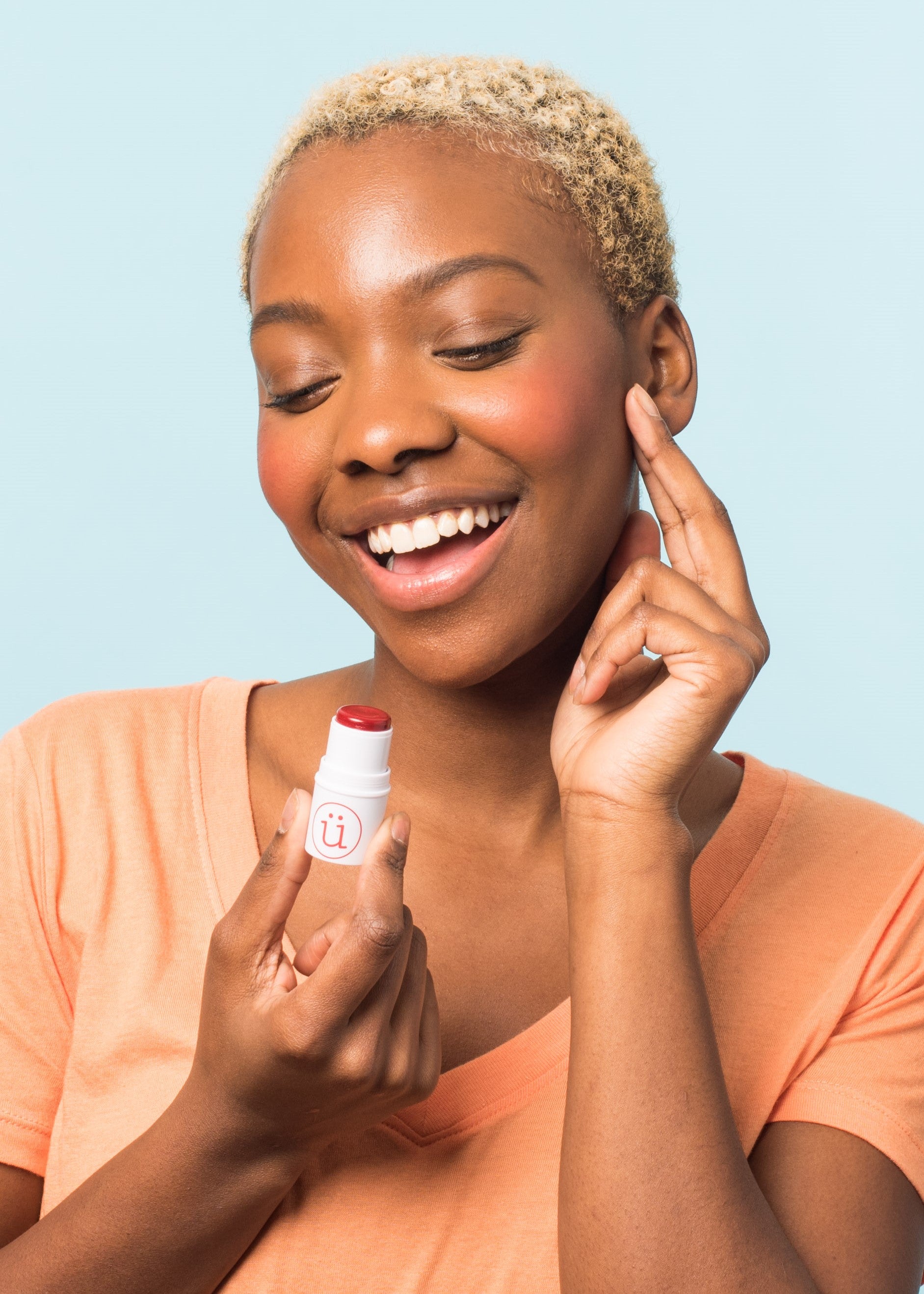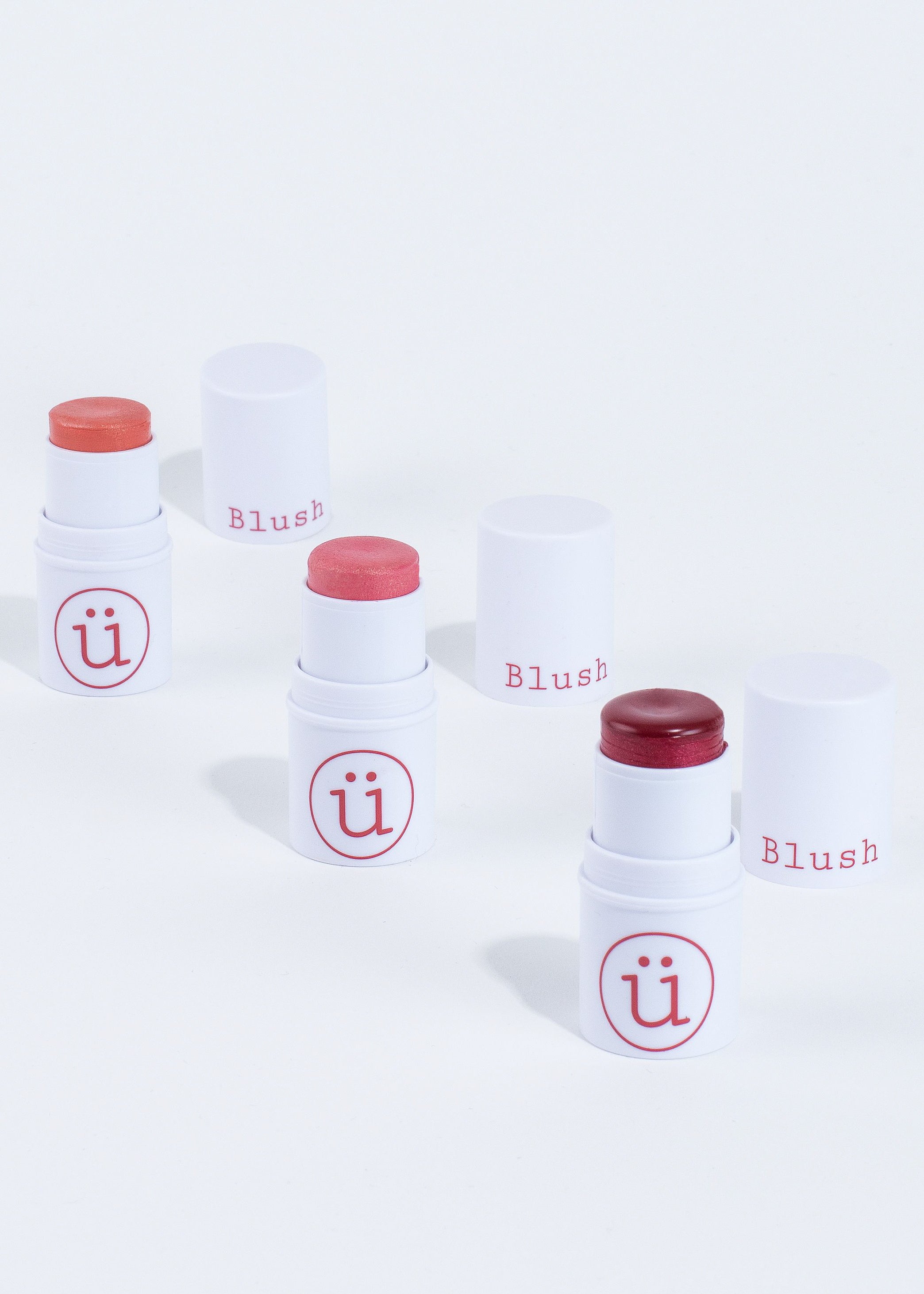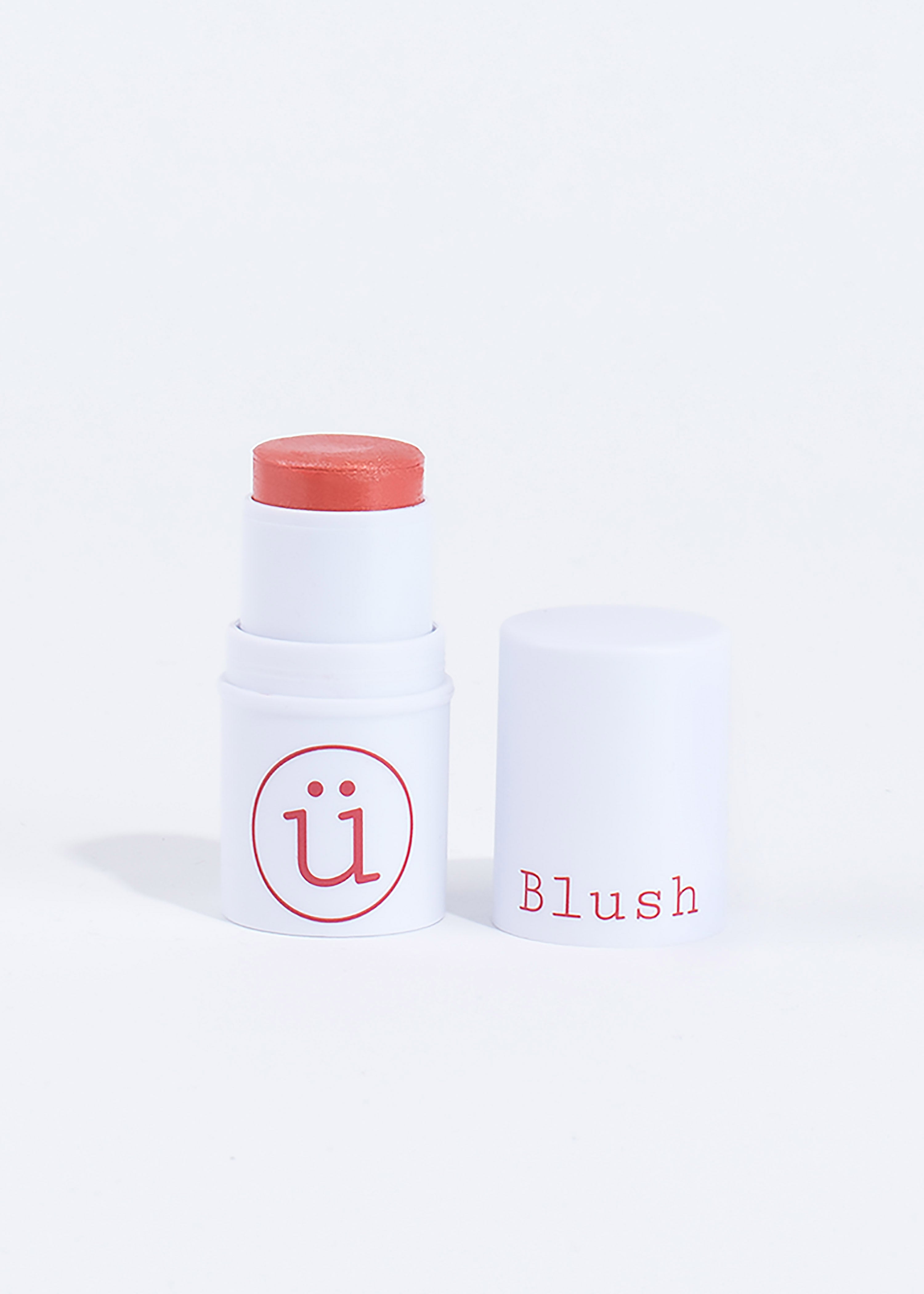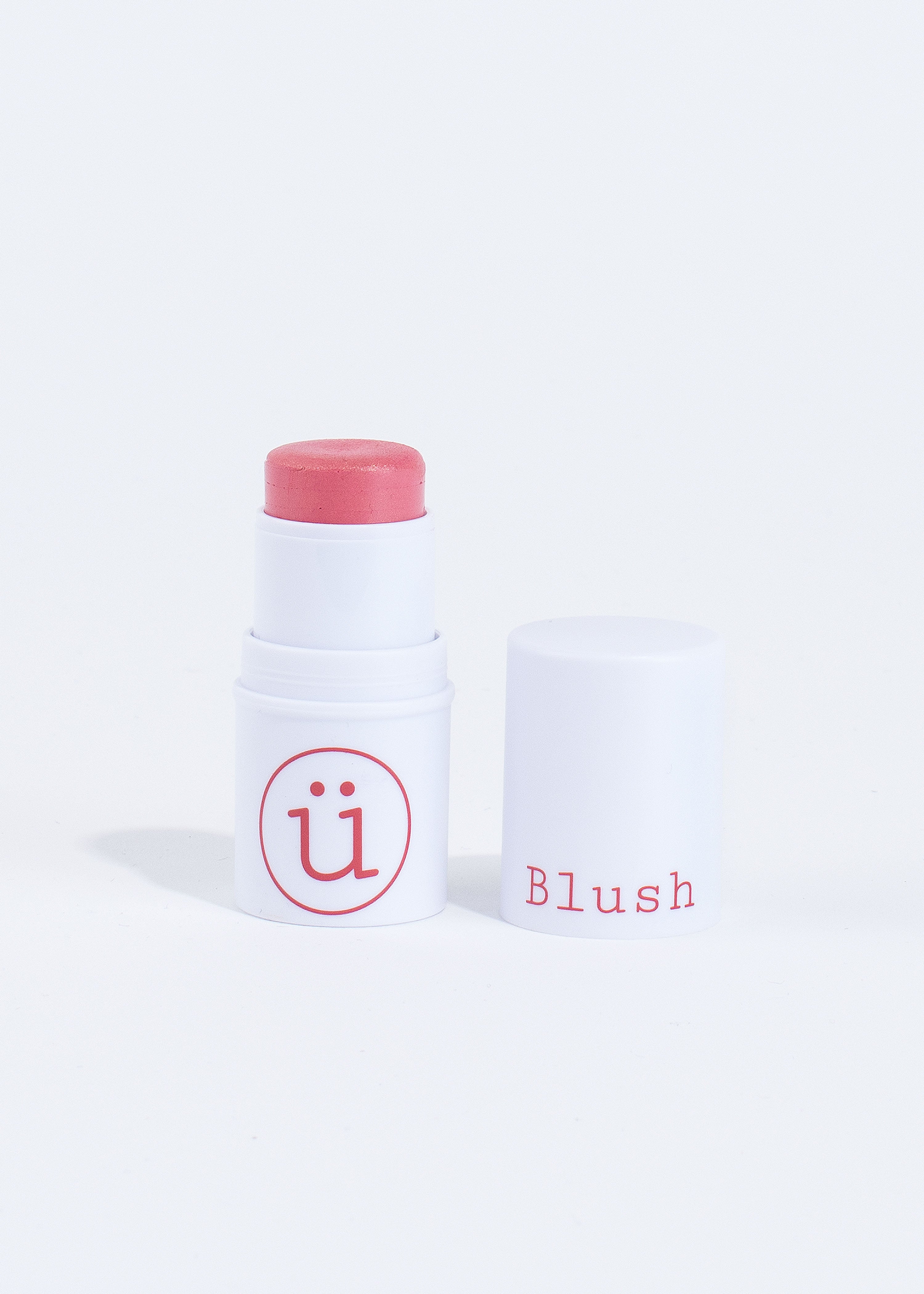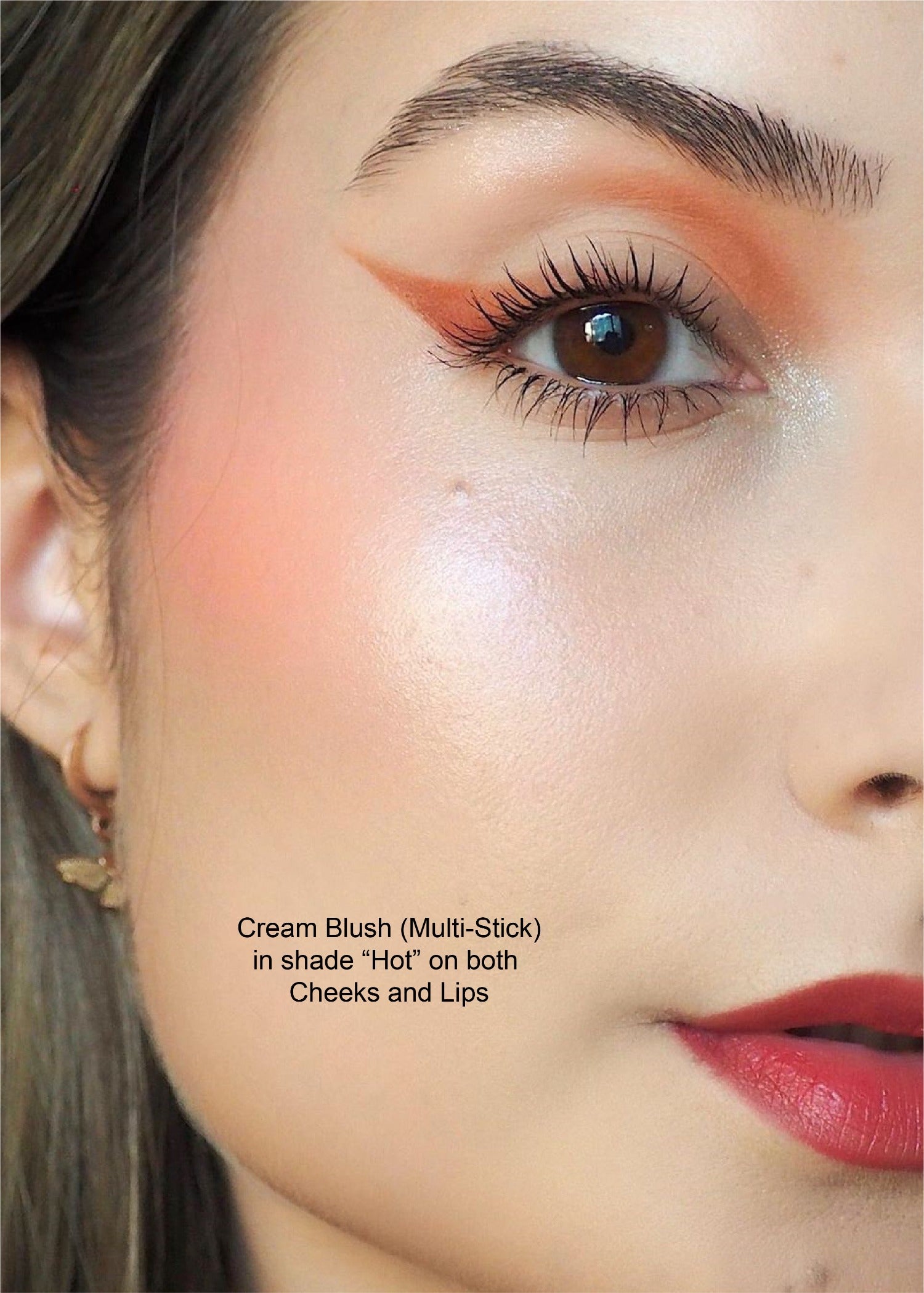 M2U NYC Cream Blush gives you a wonderful dewy finish.

It comes in a luscious pink, red, and orange shade options that you can use to achieve a touch of flush color or to go full-on as pleased.

This soft, buildable beauty formula:

● Lasts longer and costs less. It's highly pigmented; all you need is just a touch of cream.
● Is multi-usage as you can use it on your cheek, lip, and body.
● Is 100% vegan, cruelty-free, and paraben-free.
Info Box: A buildable blush stick formula means you can easily build your blush from a slight soft tint to a more intense look. It allows for better coverage without getting all thick and cakey like the traditional powder blush. Moreover, buildable blushes are highly forgiving for first-time users.
Before you decide on shopping, check out one of our verified customer reviews:
⭐⭐⭐⭐⭐
"OBSESSED! I was honestly unsure of what to think at first. The color looked SO bright that I thought "hmmmmm" but now it's a critical part of my getting ready routine! I LOVE the look it gives and color it adds! Trying every color now!" - Kayla, verified customer.
Liquid Blush
Liquid blush is the next big thing in the beauty niche, delivering sparkle and liveliness to your cheeks in new and exciting ways. They were the fastest-growing blush format in 2020/21 and will continue to grow in popularity in 2022.

Coming in gels, tints, and stains, they're lauded by beauty experts for their natural-looking, flushed-from-within glow. They're more long-lasting than powders and allow for closer color matching.

While creams are more on the thick side, liquid blushes range from medium thickness to that of almost water-like consistency.
Info Box: If you're a minimalistic type, we advise tints. They contain fewer colorants so you can blend them in for a soft, no-makeup makeup look. Select gels and stains if you love more intense makeup styles as they're slightly less blendable.
Skincare-Infused Blush
Skincare-infused makeup products are on the rise. They are skincare/makeup hybrids – makeup infused with genuine skincare ingredients. It's two-in-one gorgeousness. You can enjoy your glowing skin look while treating your skin at the same time.

Which takes us to our next section.
M2U NYC Hydrating Liquid Blush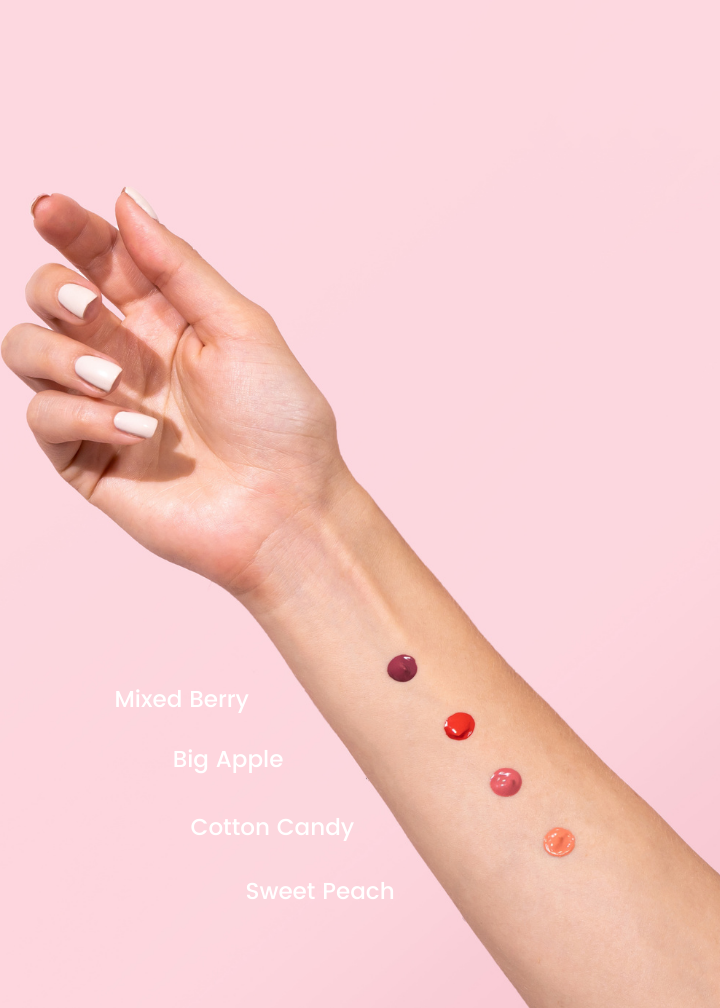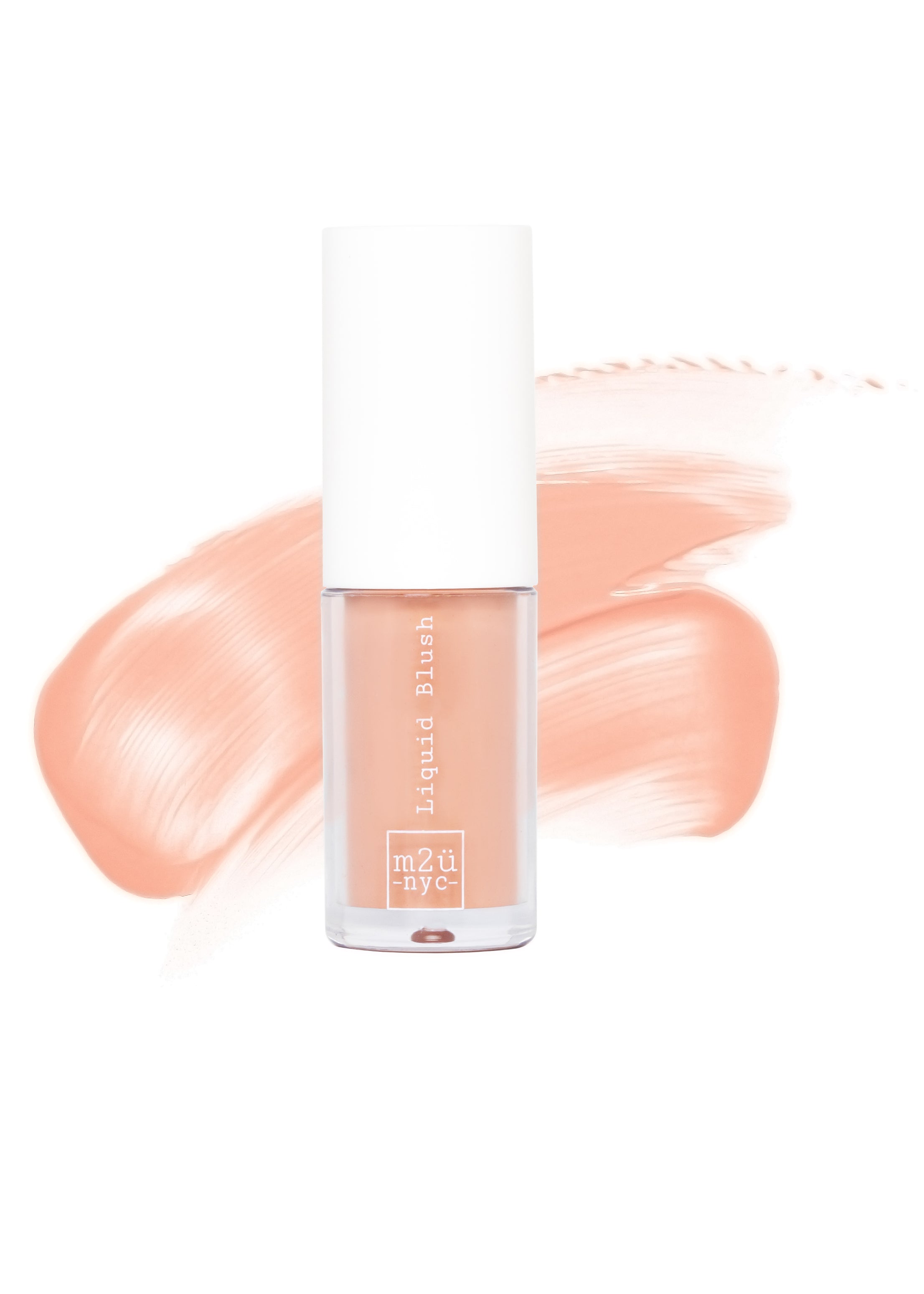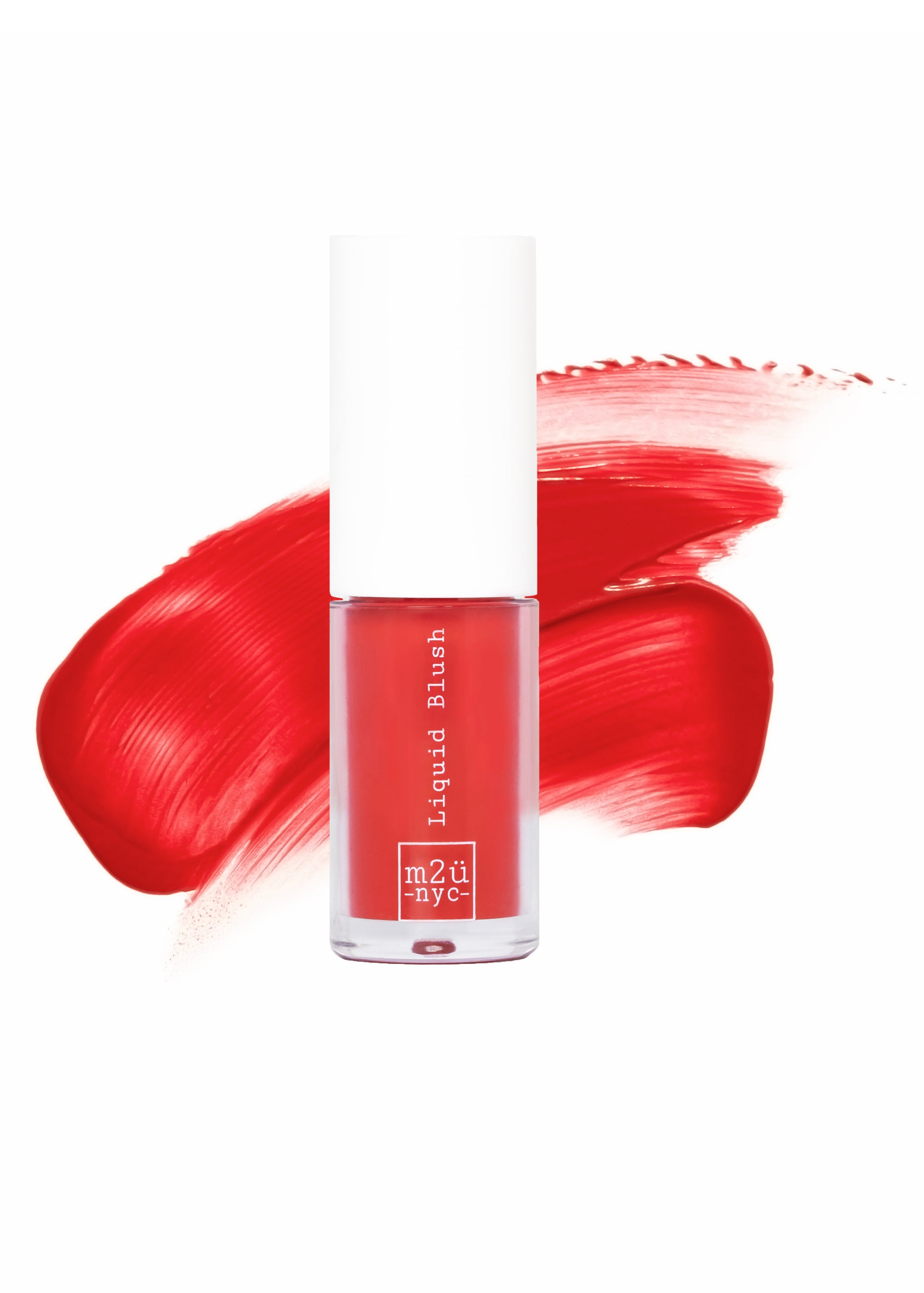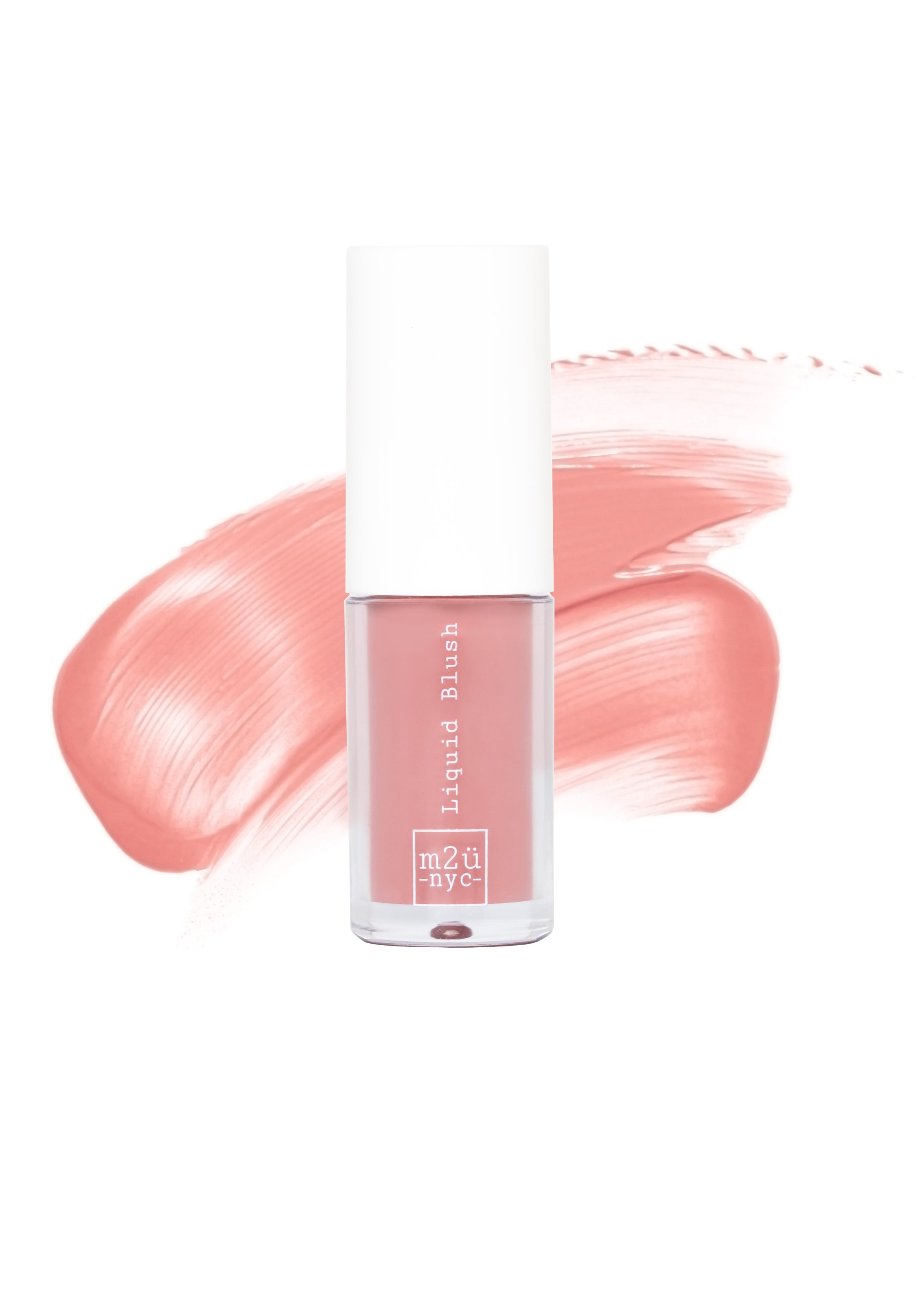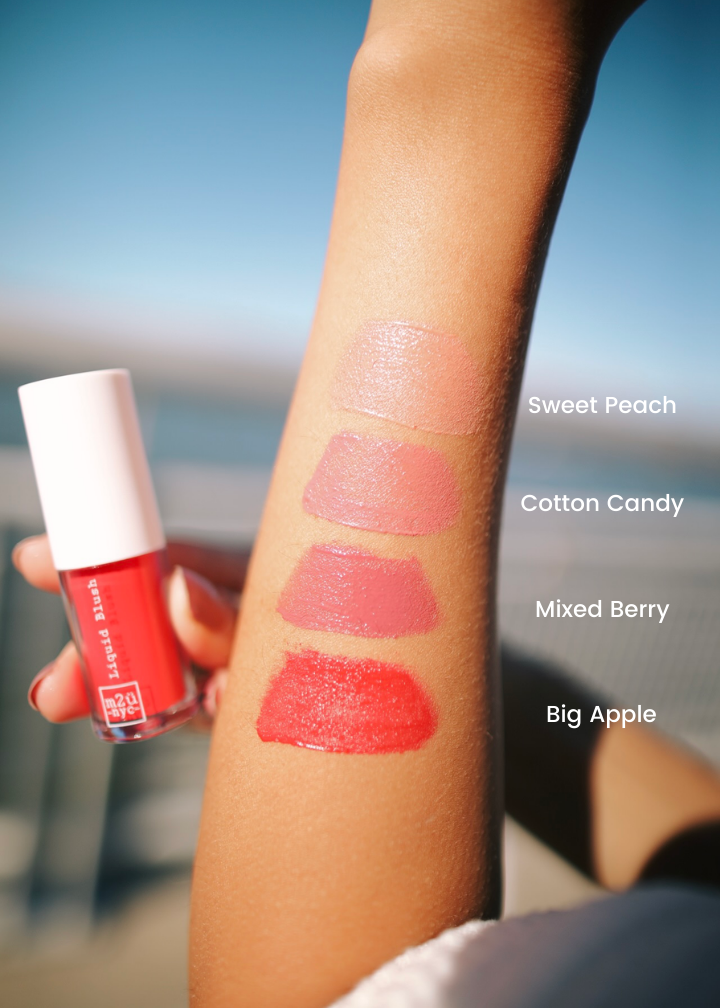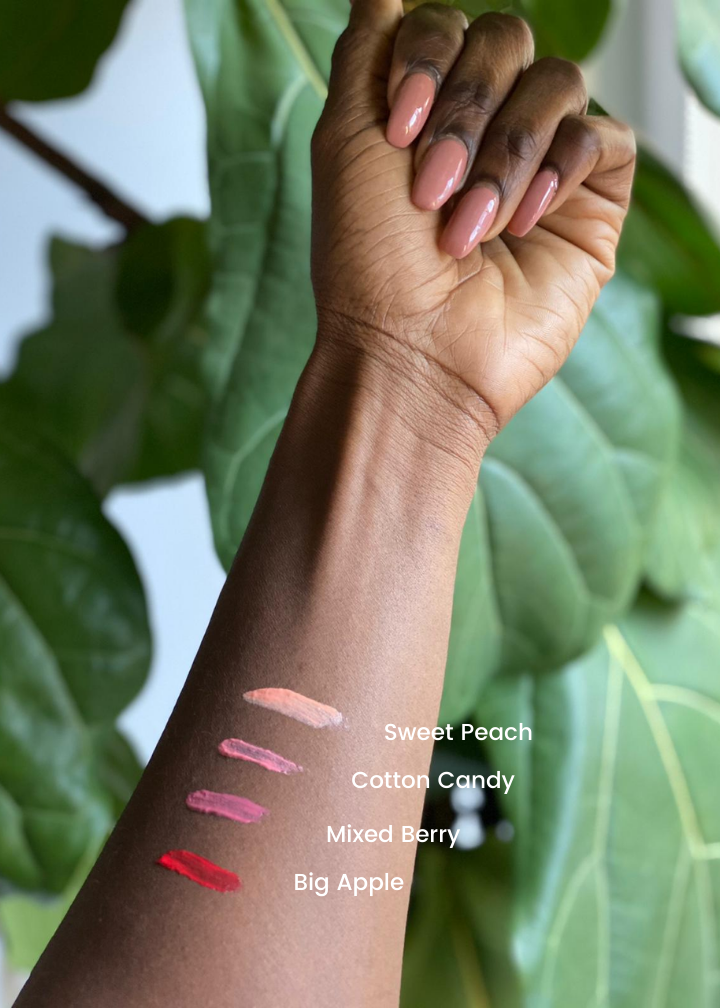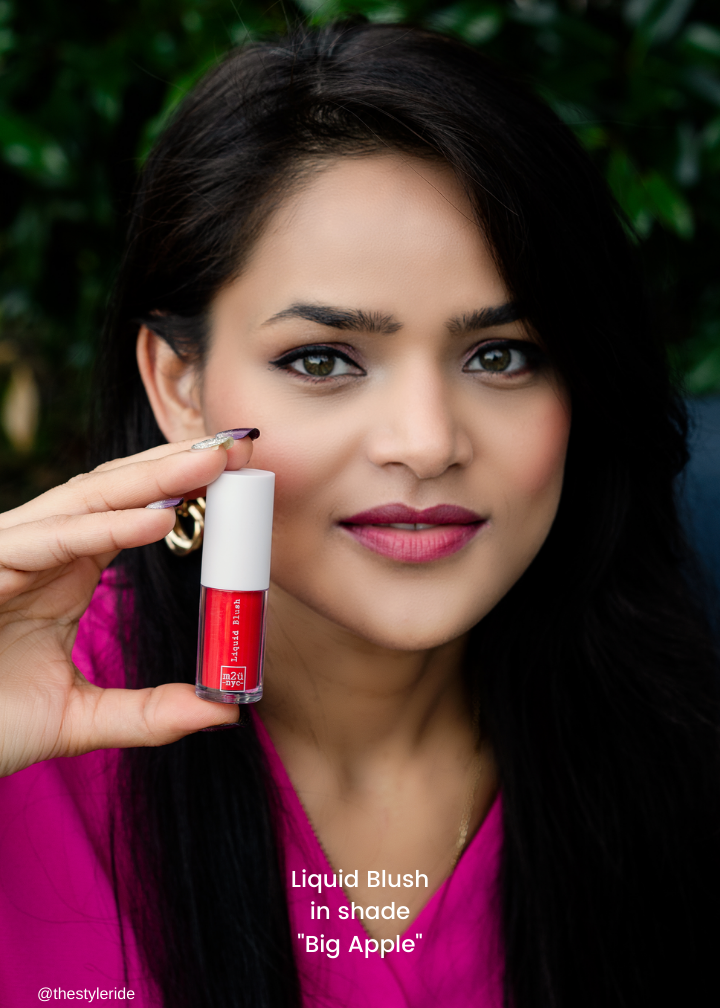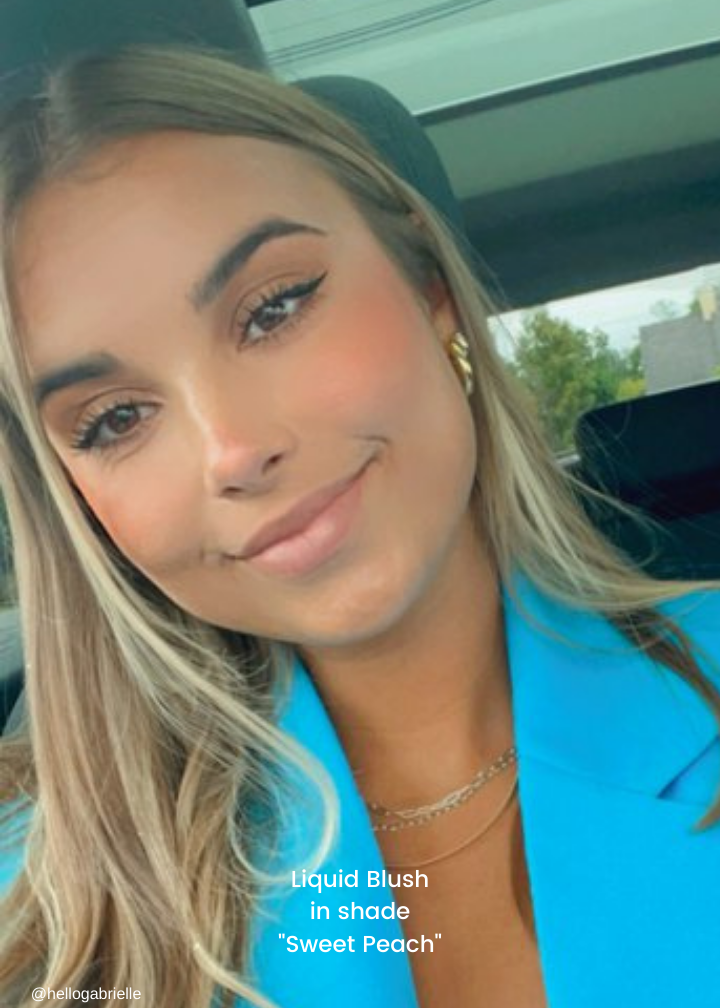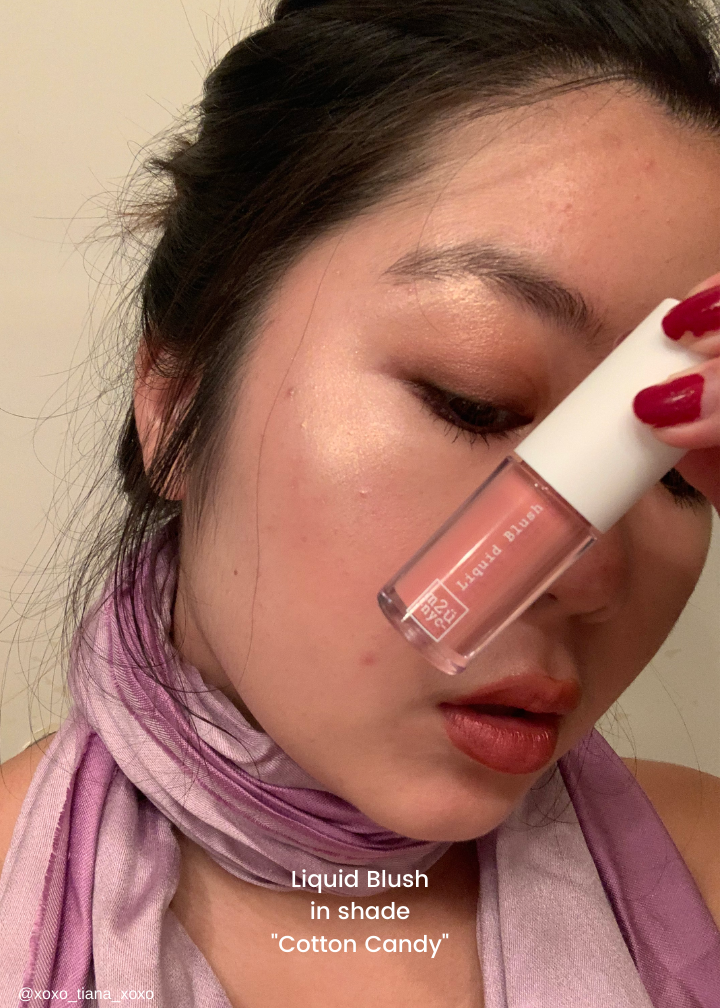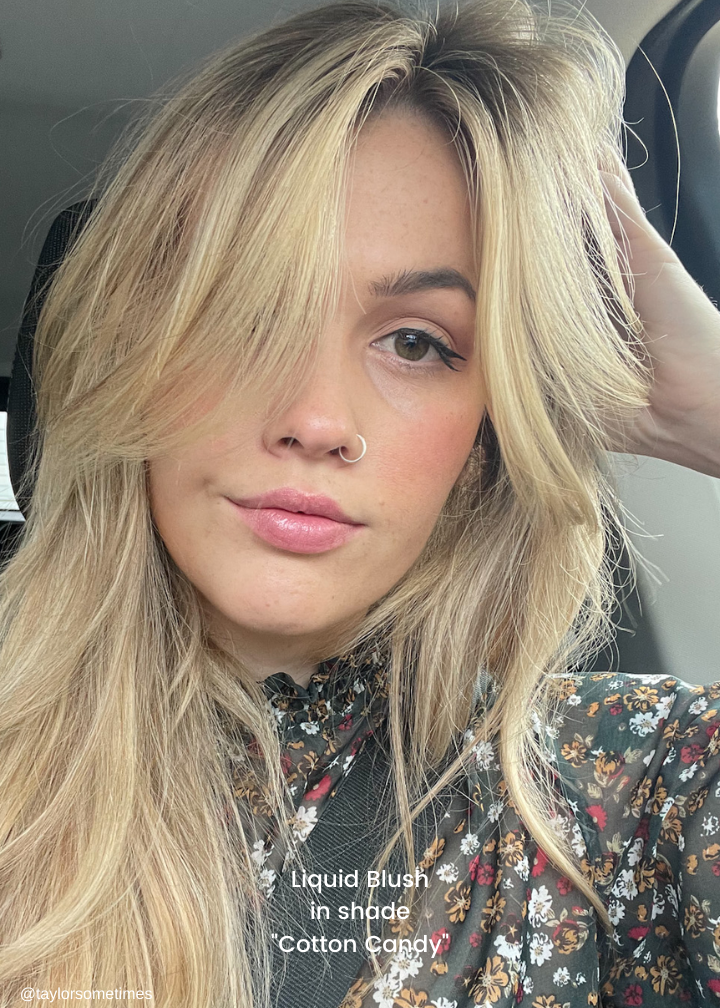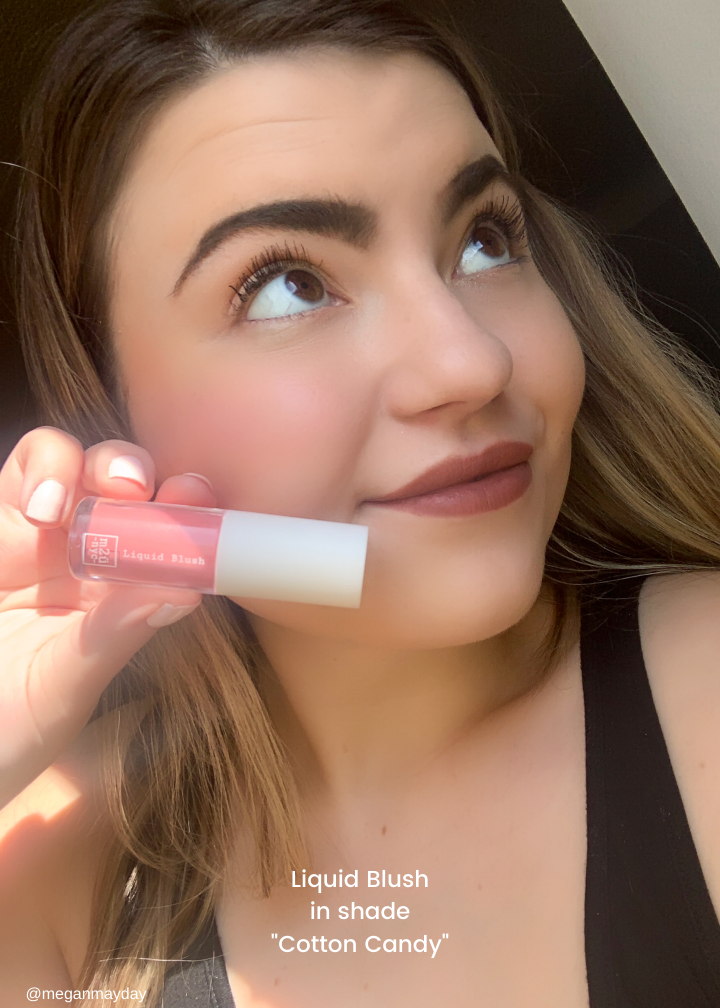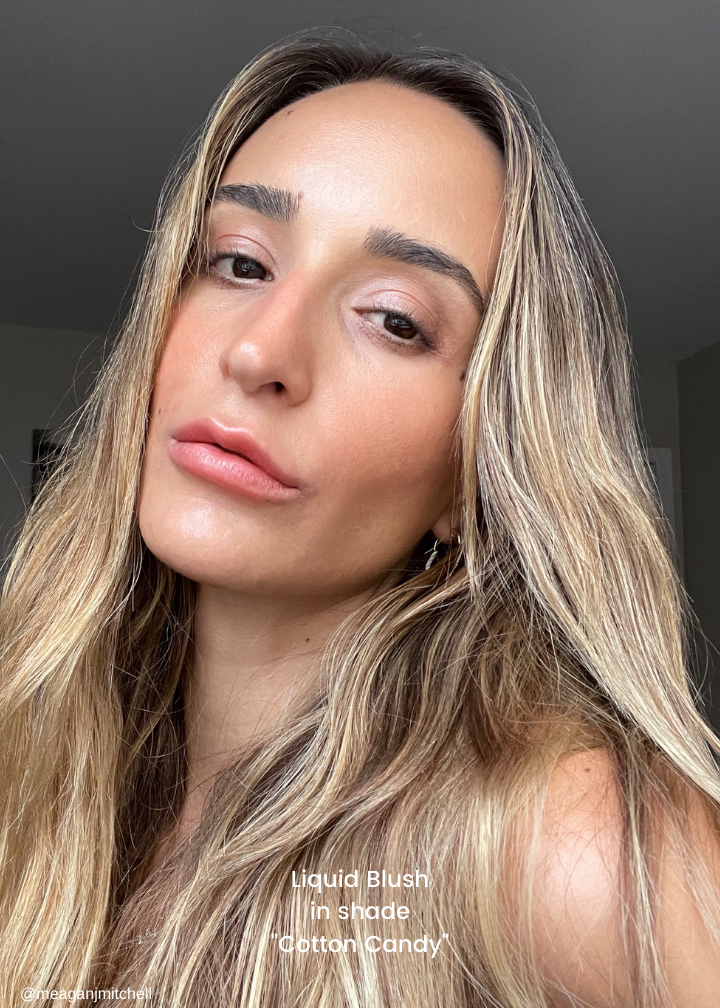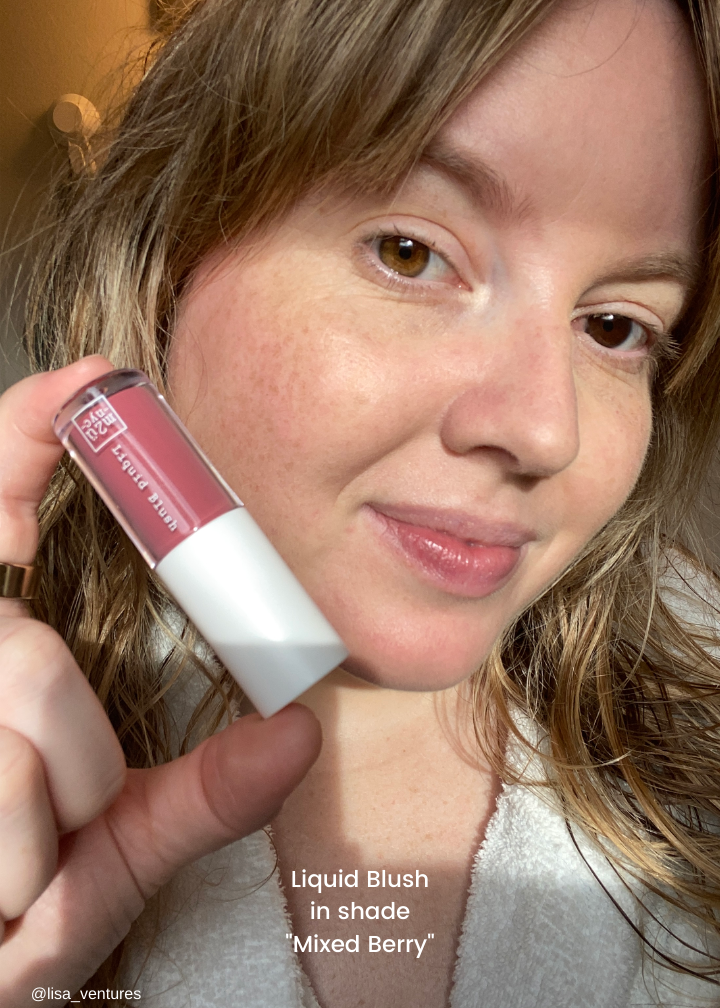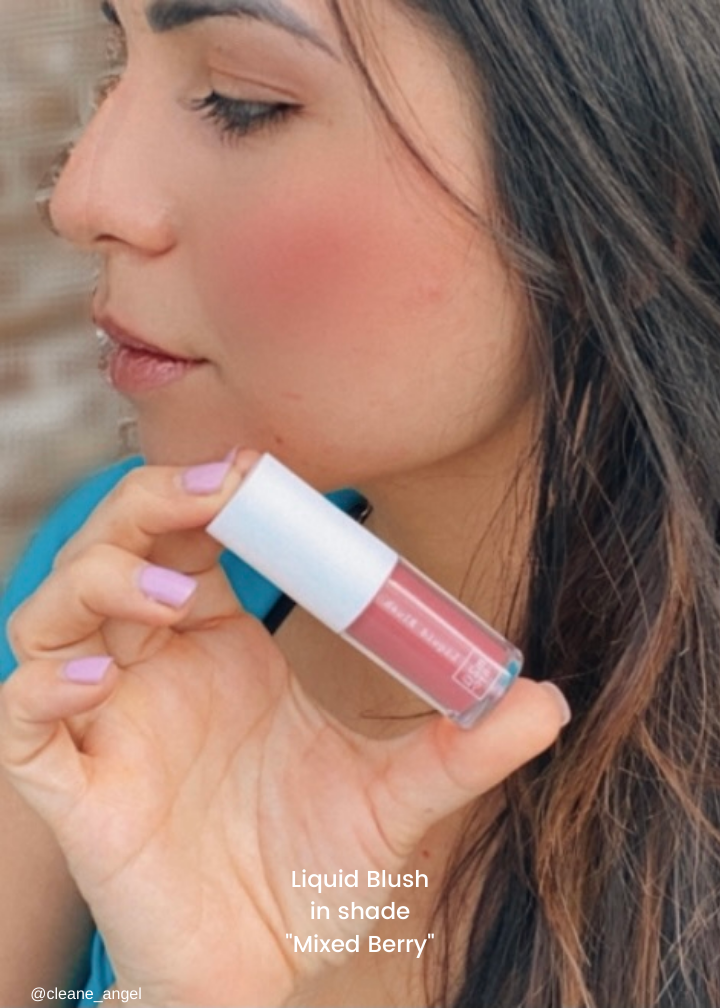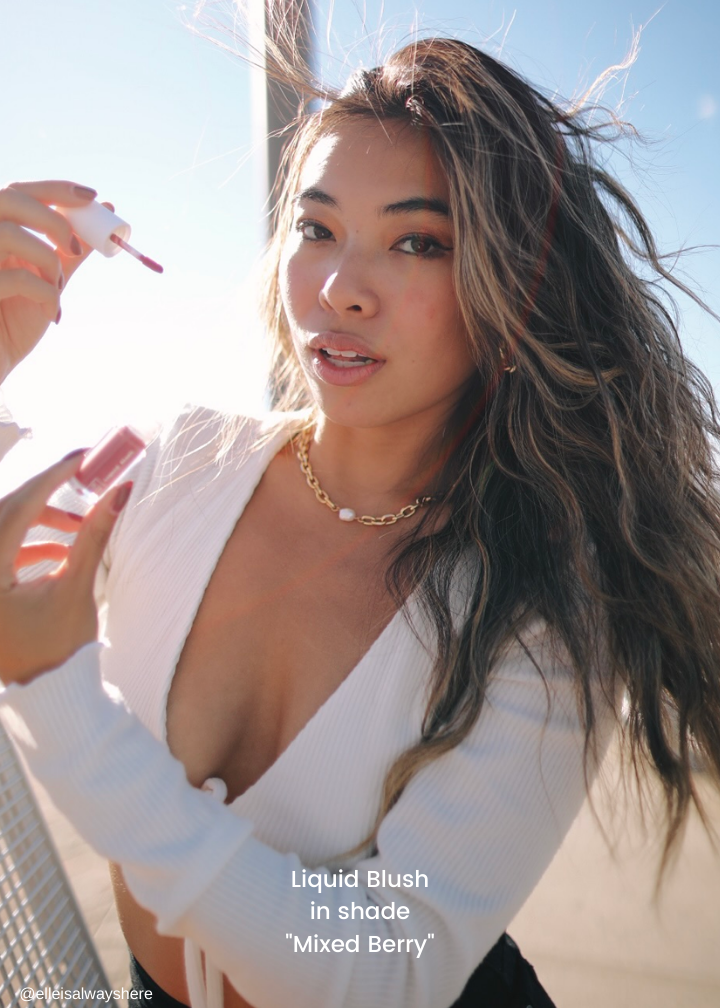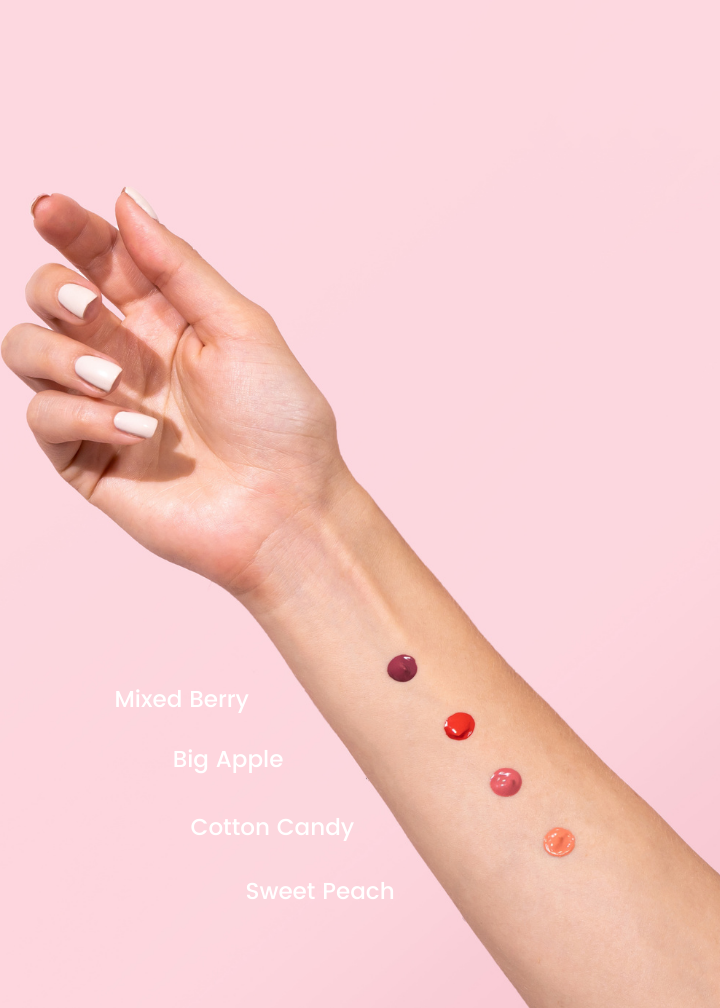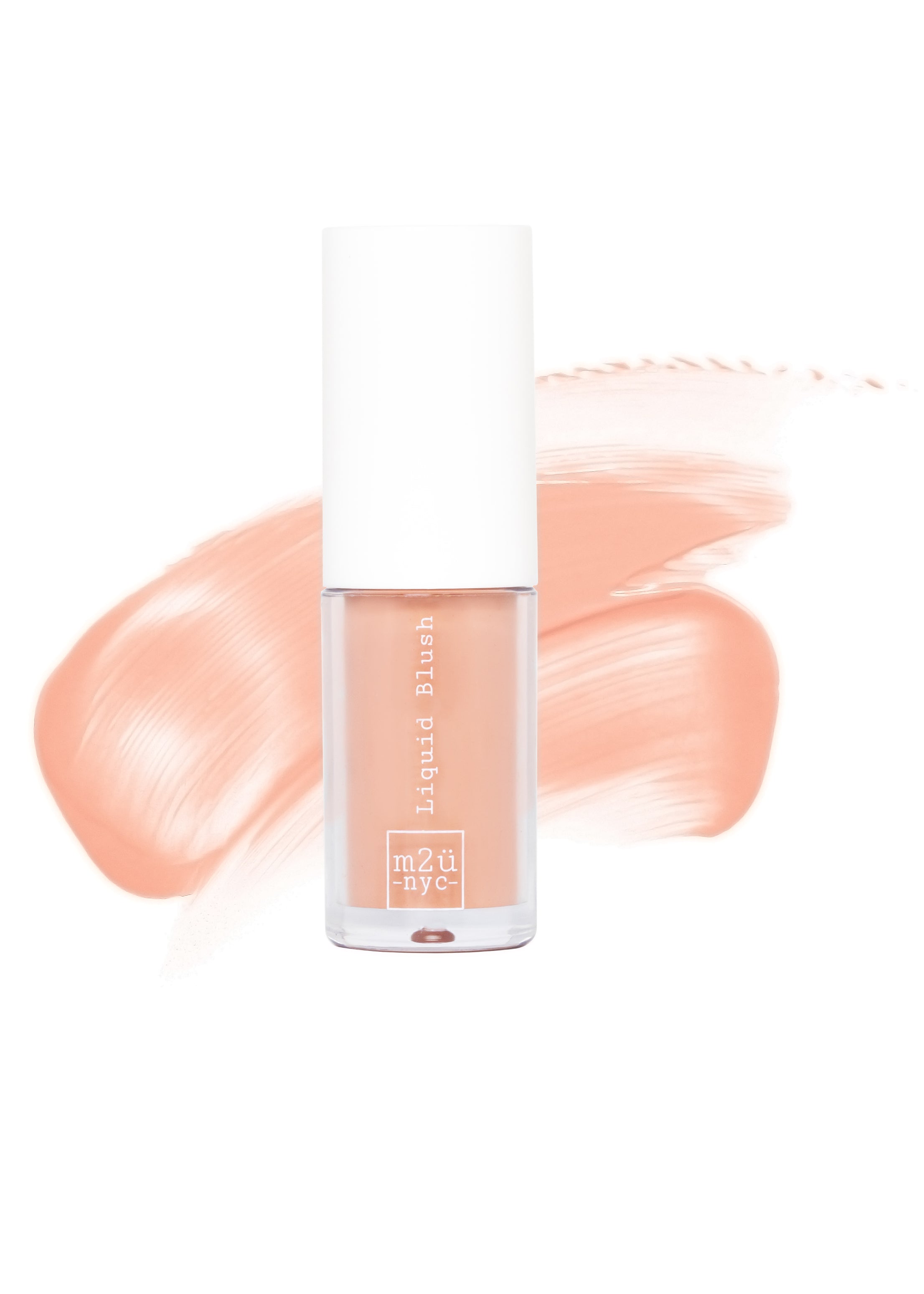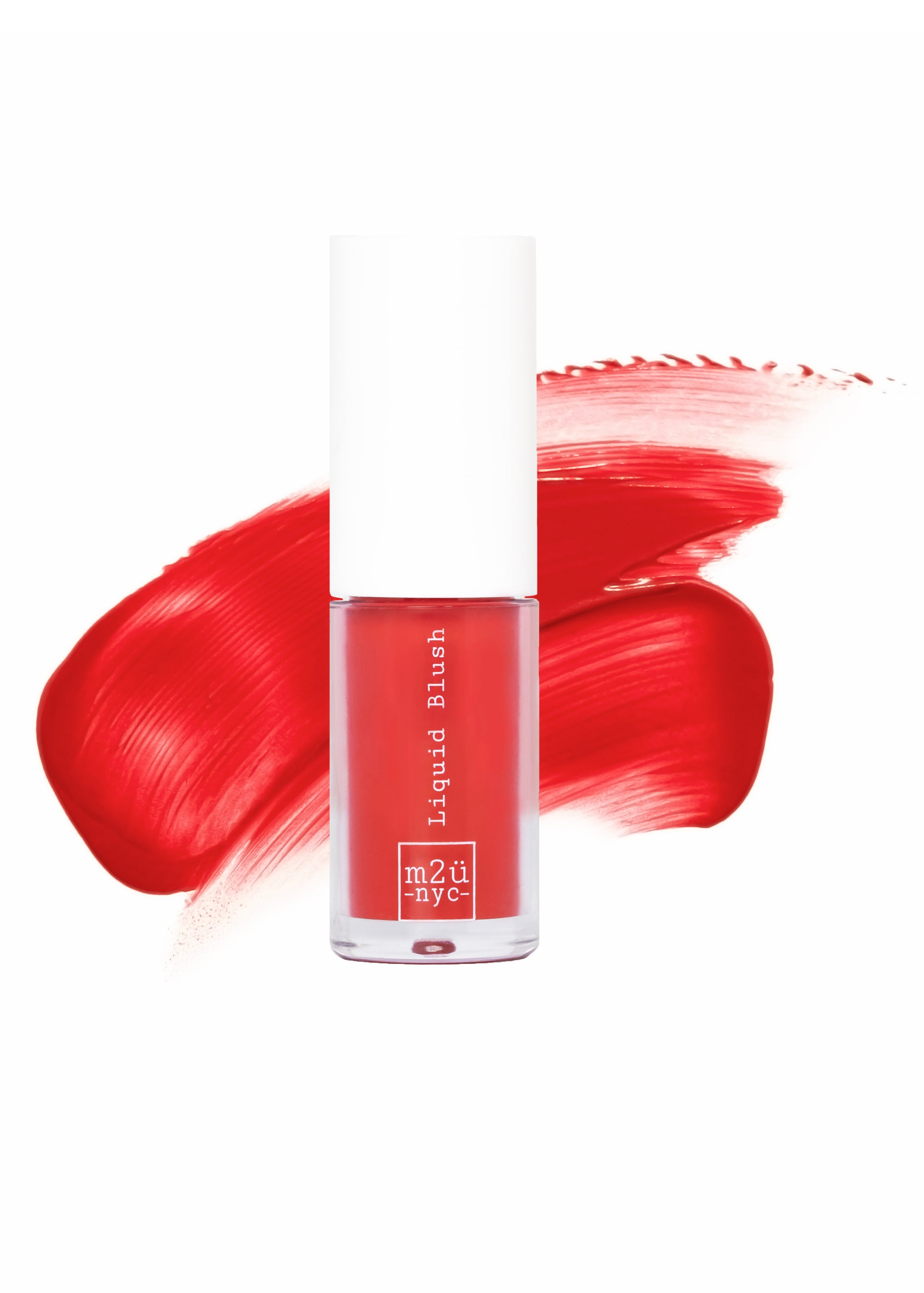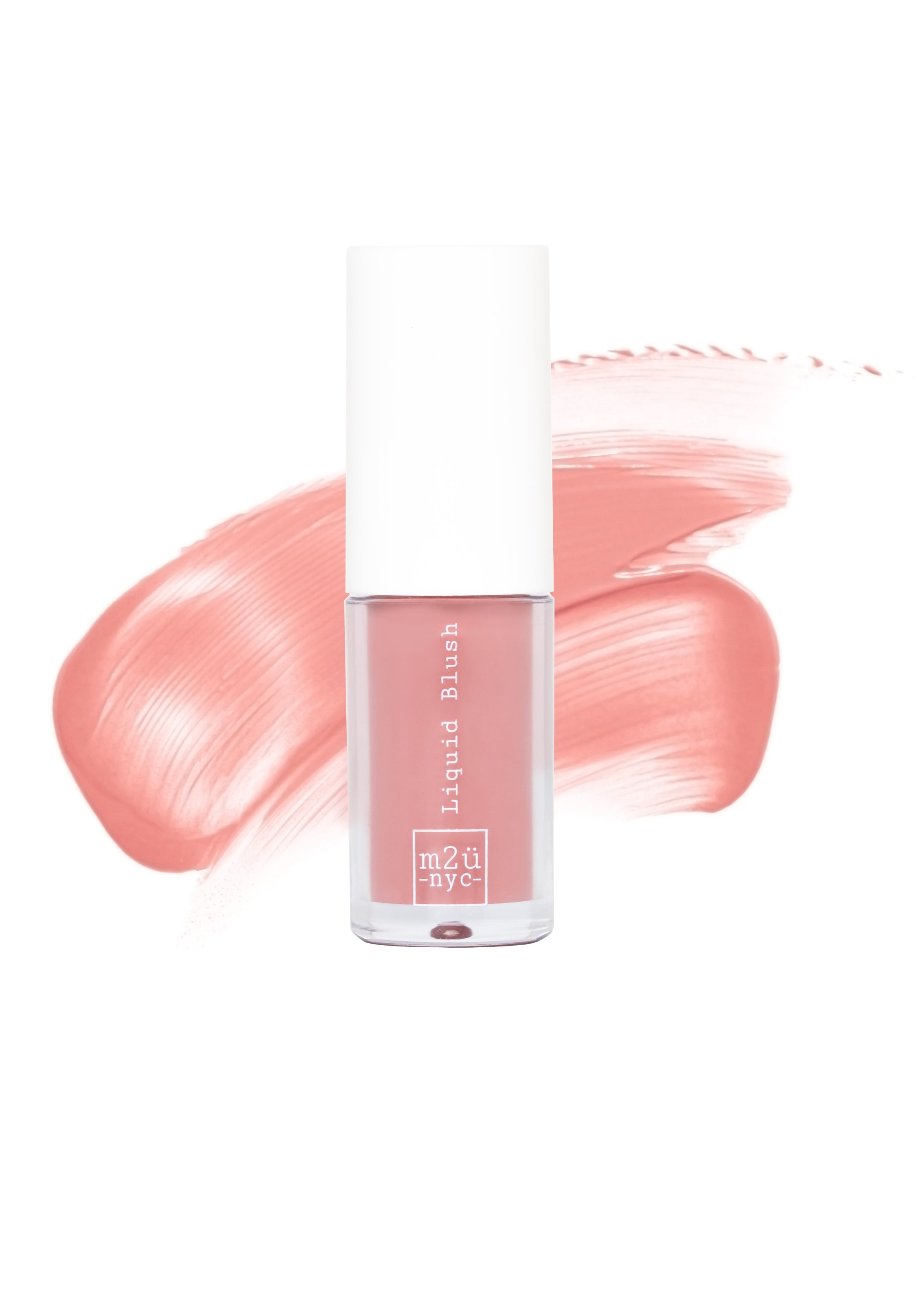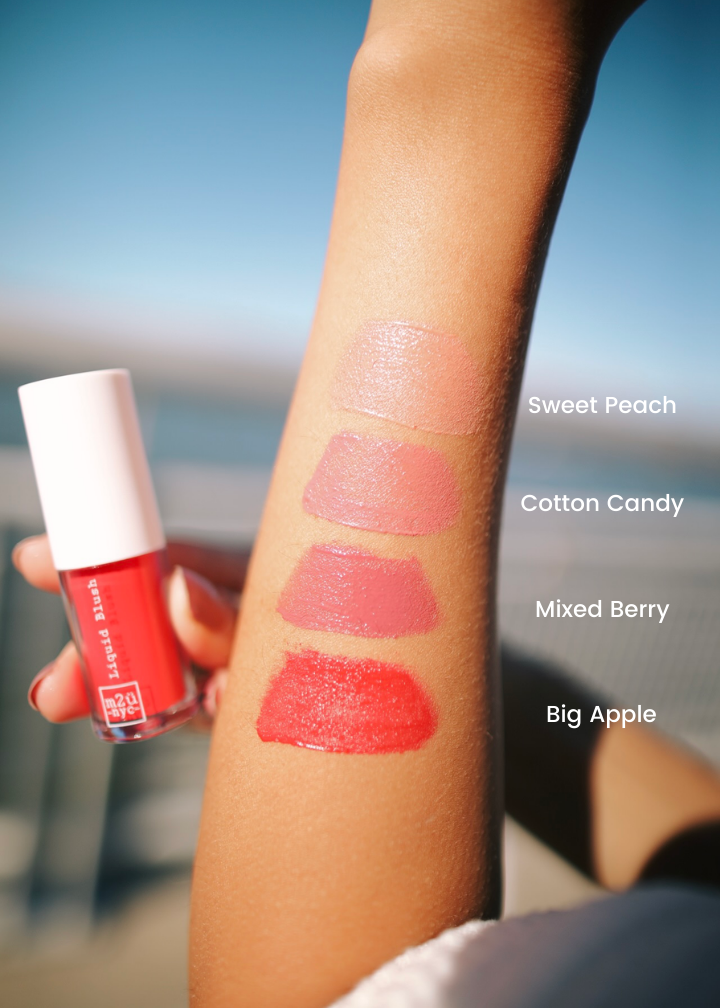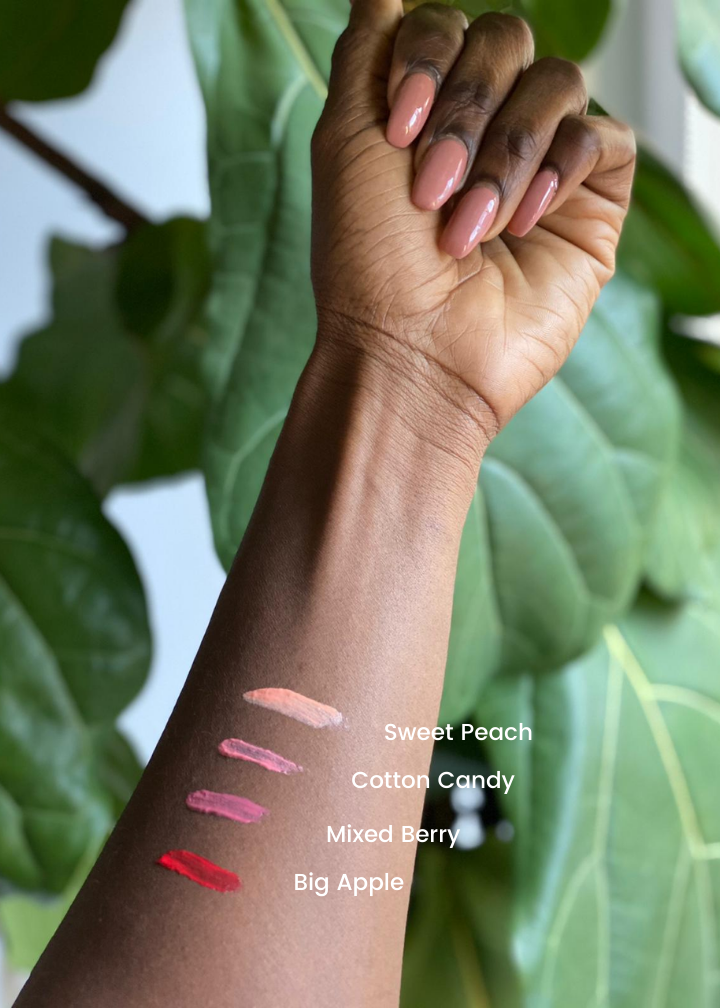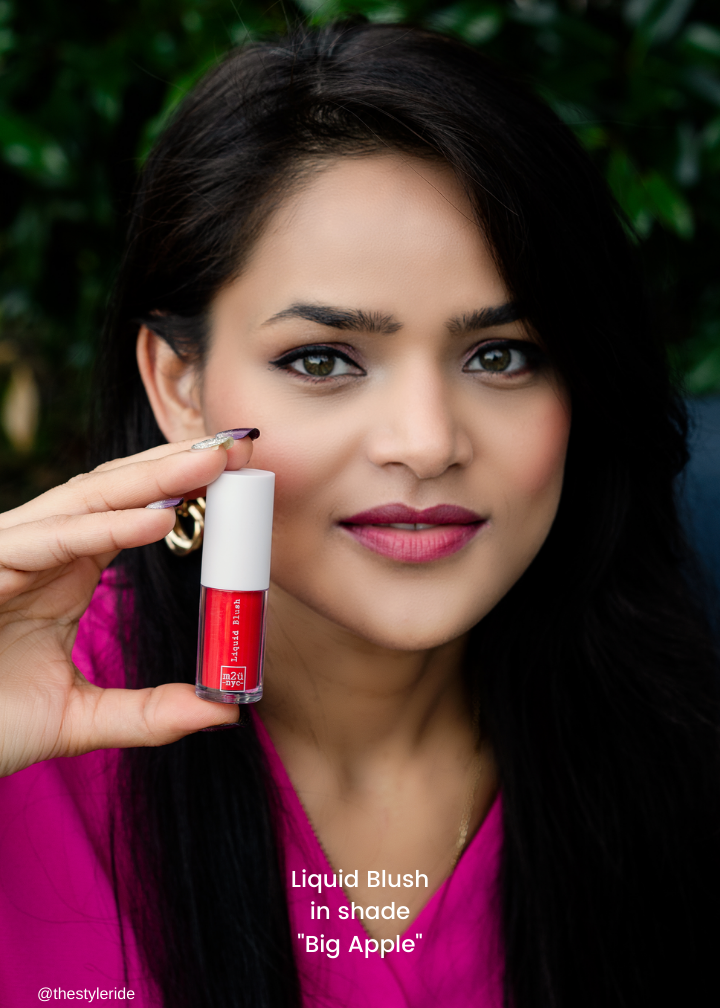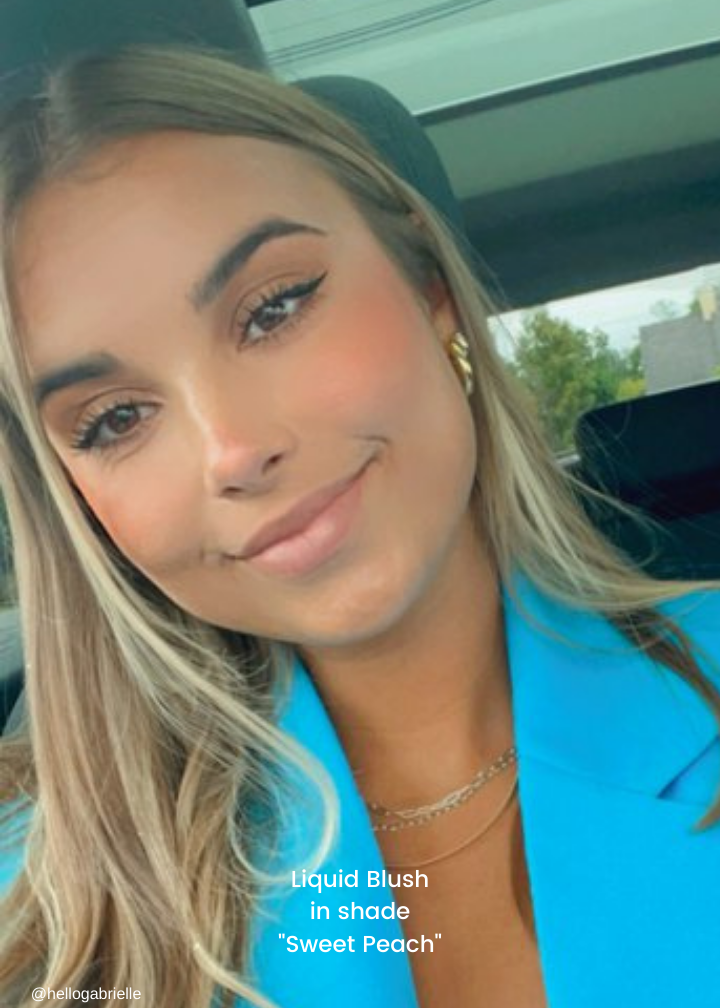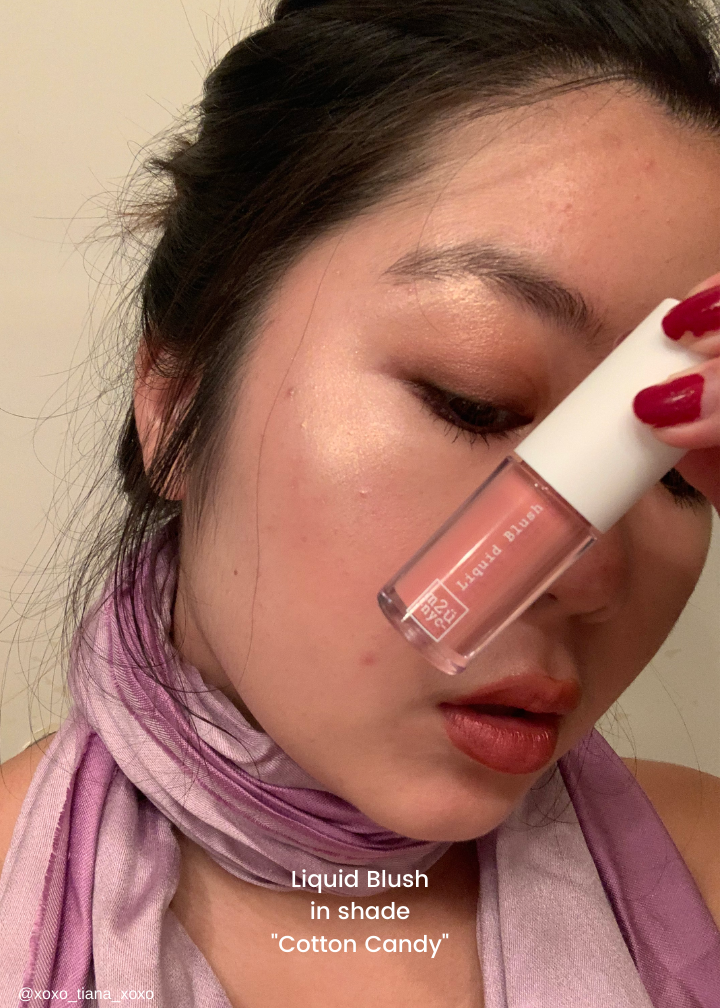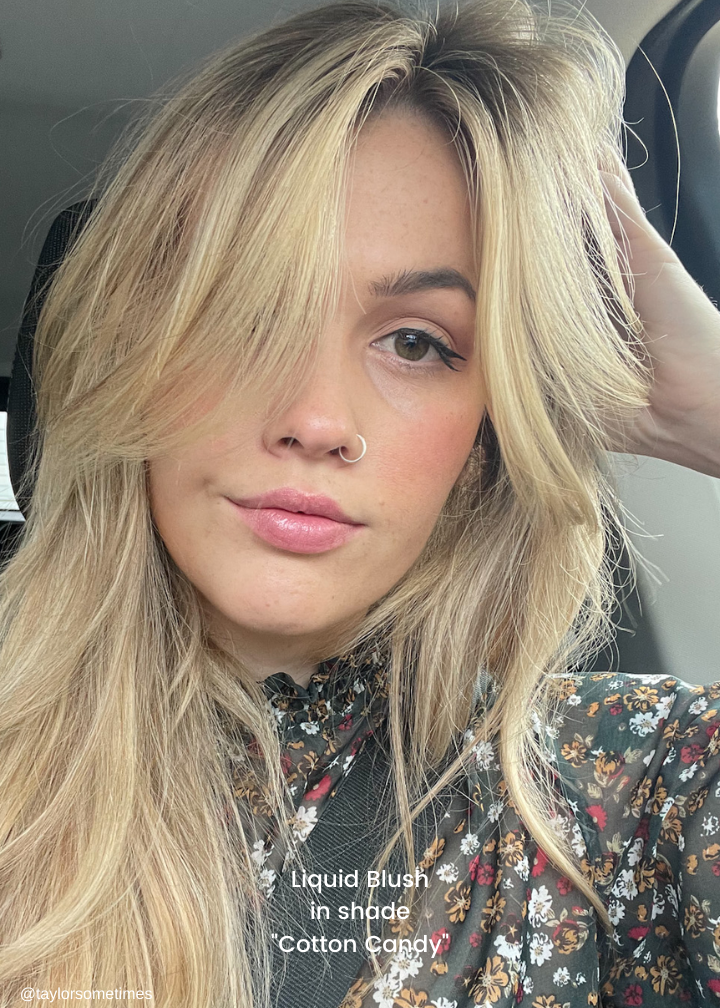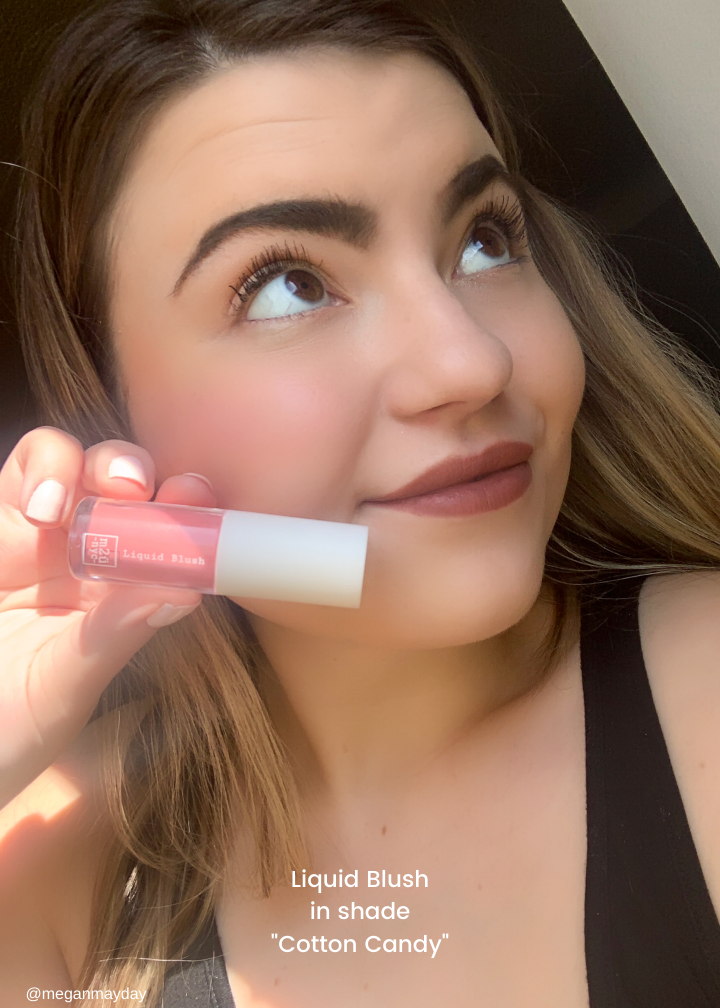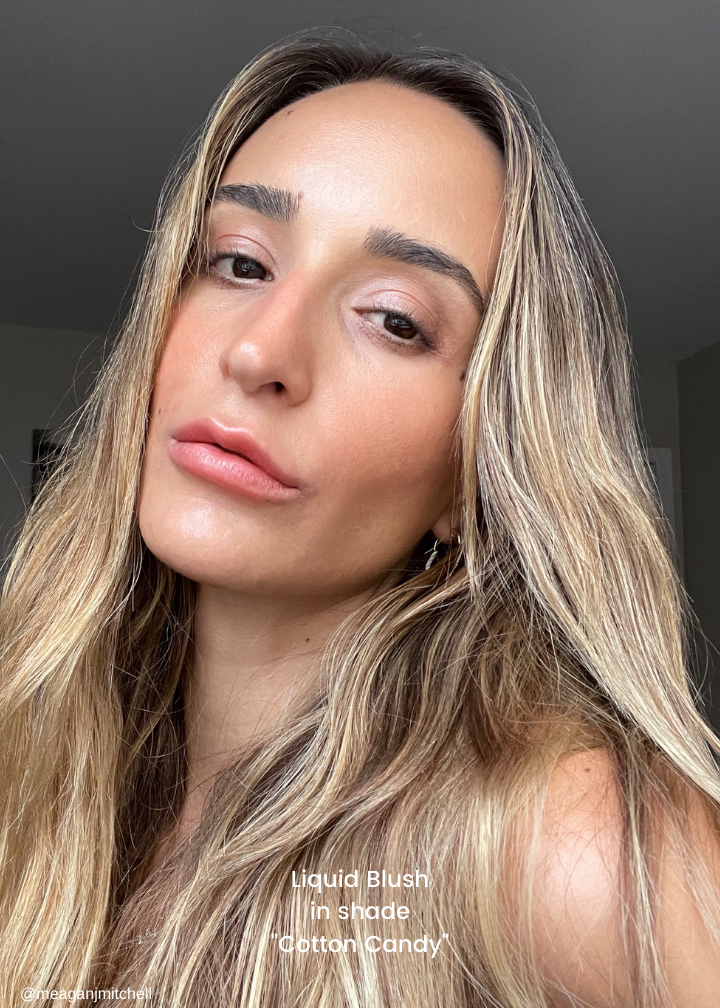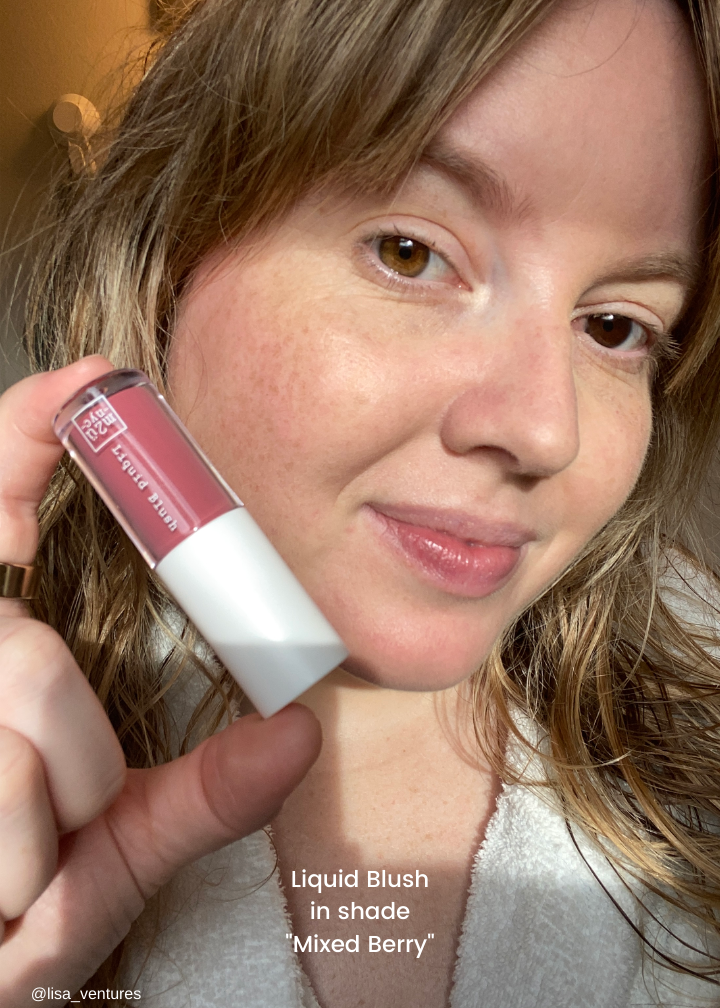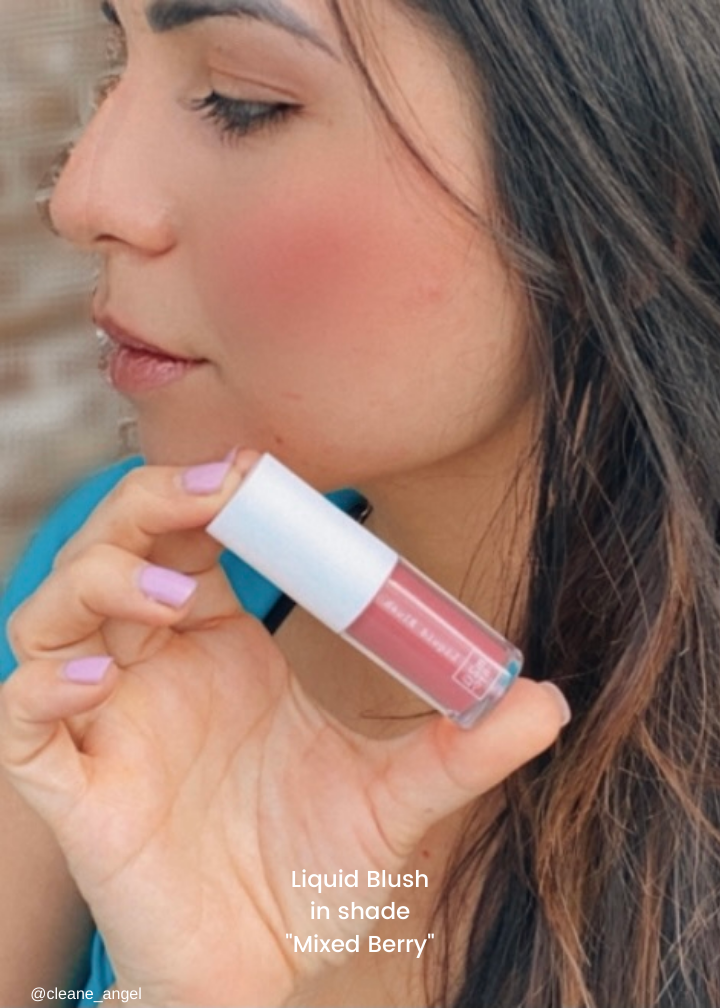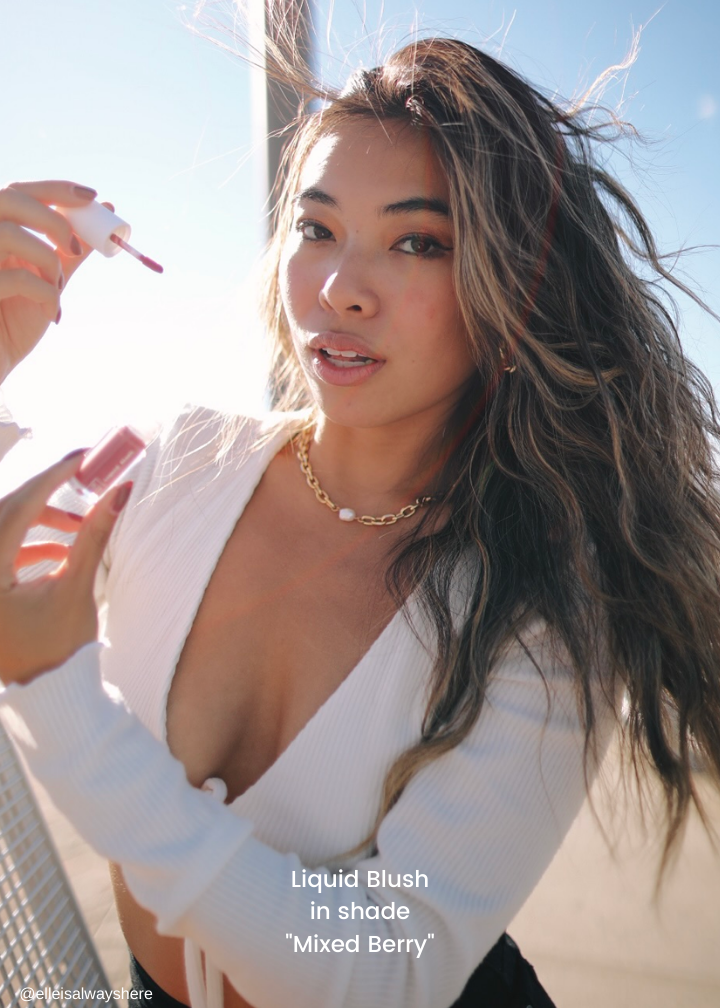 M2U NYC Hydrating Liquid Blush ($10) is a skincare-infused product that hit the limelight in September 2021. It's the newest product our hip indie beauty brand offers to our tribe.

You get a stable pigment you love and ingredients that treat your skin—all in one product.

Vitamin E and Rosehip Oil hydrate and smooth your skin. And the end result? It's naturally luminous-looking skin with the perfect touch of color.

Put a small amount of product on your cheek by gliding it onto your face with the flick of a wrist. Just like our Cream Blush, it's multi-use too so you use it as lip tint.

Available in red, peach, rose and light pink shades, it's naturally flattering to light, medium, and dark skin tones. The blush blends in smoothly for a natural glowing look:

● Use a brush or sponge to achieve a light, rose-like color.
● Try using your fingers for a deeper beautiful red color blush effect (dab some on your lips too).
⭐⭐⭐⭐⭐
"This is my first time using a liquid blush and this does not disappoint. The applicator makes it easy to apply and it goes on so smooth. It's also easy to blend into my makeup and doesn't overpower whatever look you're going for. I can't believe this is only $10!" - Juliett Romeo, verified customer.
Vegan-Friendly, Cruelty-Free, And Paraben-Free Blush Products
Vegan, cruelty-free, and paraben-free products aren't that new, but it's a trend that doesn't get old.

Yet, the trick is cruelty-free products don't mean they are actually vegan.

If you're in search of makeup that's healthy for both you and the environment, look no further. Our top concern at M2U NYC is offering healthy products to our customers. That's why all our products are:

● Cruelty-free. None of our products are tested on animals.
● Vegan. Some cruelty-free brands offer products that contain animal-derived ingredients, but our beauty line is 100% vegan.
● Paraben-free. Our makeup is free of chemicals harmful to human health and the environment.

We're also a proud holder of PETA vegan and cruelty-free certification.
FAQs
Is Cream Blush Better Than Powder Blush?

Yes, it is. At the very least, it's a newer formulation that ties in a few benefits. Cream blush formulas contain more pigment and are more creamy, making them more suitable for dry skin and deeper skin tones. Also, it can give you a glowy, dewy flush that traditional powder blush just can't.

Unlike powder blush, cream blush rids you of powdery mess (no more cakey finish!) while giving you a more natural effect.

Most importantly, cream formulas are more blendable so they come to the rescue when you end up with too much of a good thing on your face. A little blending goes a long way.

For those with oil skin, layer your buildable cream blush, then add a brush of face powder to get some extra sheer and the glow-from-within look.
Which Is Better: Cream Blush or Liquid Blush?

The difference between cream and liquid blush is a matter of texture and consistency. They use different compounds as a medium for delivering the colorants. Creams typically use humectants whereas liquid blushes are water-based.

No matter you choose the bold, vivid Cream Blush, or breezy, lightweight Liquid Blush, both are here to give you effortless beauty.

To top it off, both cream and liquid blushes have better staying power than powders. You know that awkward feeling when the product glides off your face? Well, you won't have that with them.

Info Box: Use a brush to get a softer, dewy glow.
Do You Put Blush On Before or After Foundation?

Put on your foundation first, then add color by applying cream blush or liquid blush with sweeping upward motions.

If you apply too much blush, use a brush or makeup sponge and add some face powder on top to tone it down and get the flush underneath finish.
What Blush Products to Use In 2022?
In search of the new beautiful rosy color cheeks look? Then it's time to get a new blush to add to your beauty routine.

Ready to shop? Learn how to choose colors that match your skin tone (both for cheeks and lips).

Most beauty trends are short-lived. But one thing's for sure — clean, skincare-infused products are here to stay. Traditional cosmetics don't even come close when it comes to quality.

At M2U NYC we offer high-quality, clean, vegan, cruelty-free, and skincare-infused makeup that enhances your natural beauty.

And they cost close to nothing — check for yourself and help us democratizing premium beauty!
Create a free account, join our Ambassador Program, and stay on top of our M2U NYC lab updates. We're keeping track of new beauty standards and have many great surprises in store for you!
SHOP THIS POST